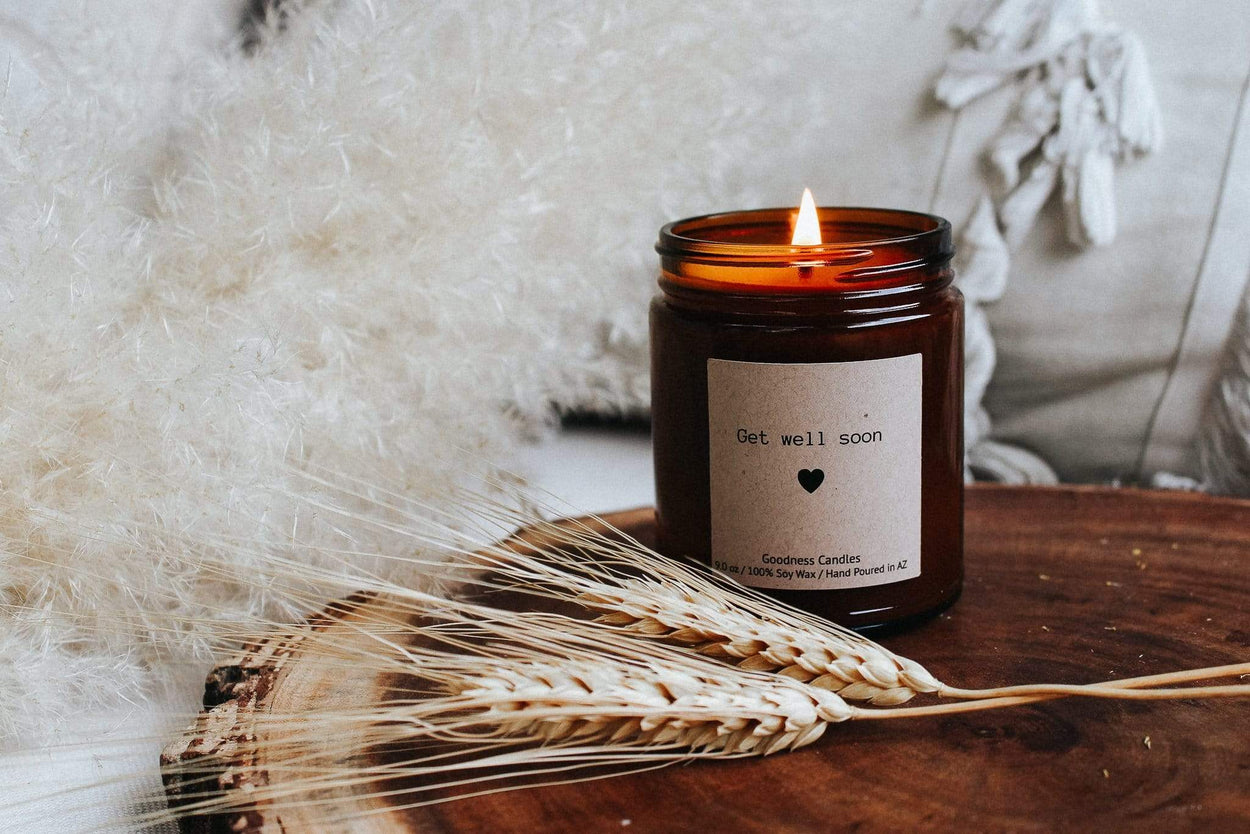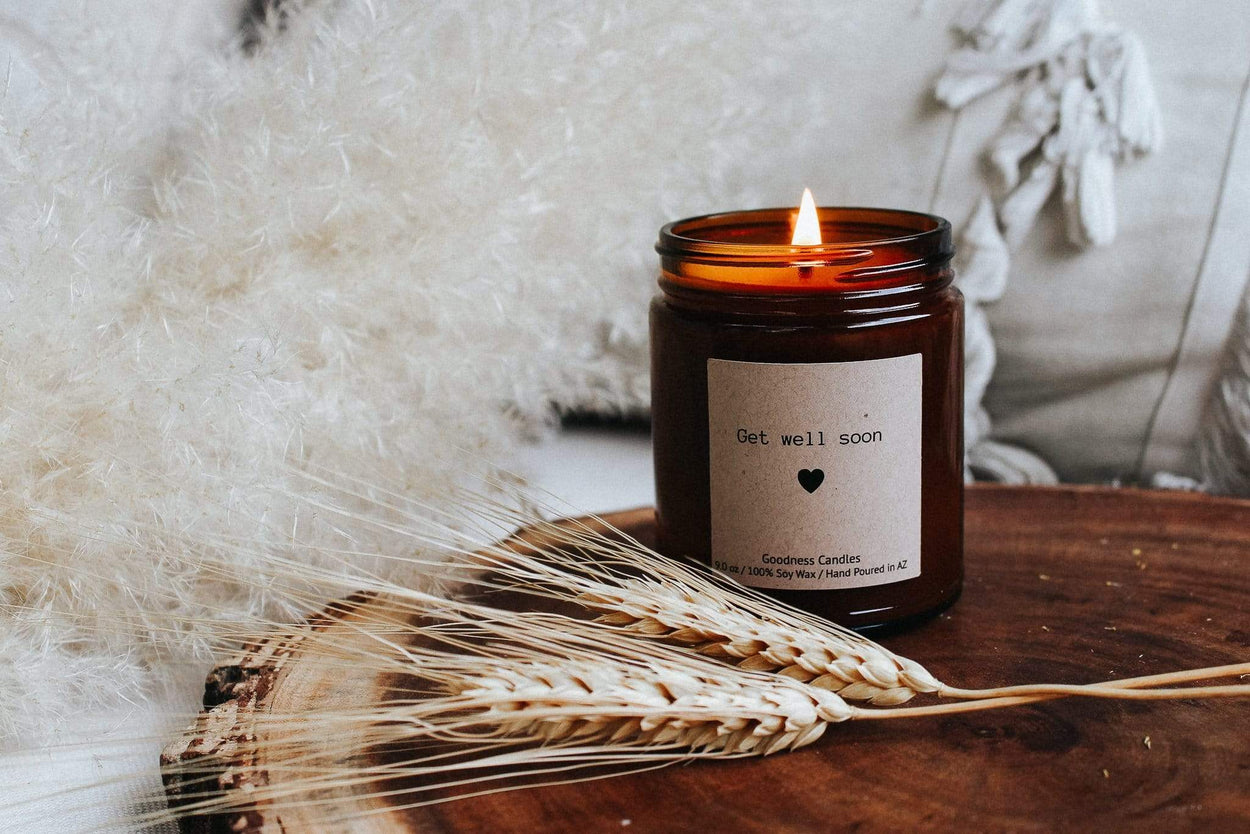 Goodness Candles
Get Well Soon 9oz
We know the past year has been rough. Whether it is physical illness, mental illness, or emotional stress we hope this candle can bring a little light. 
Personalize it with our scents: Vanilla, Kiki, Sunday Morning, Luna, Five O'Clock Shadow. 
Made with 100% soy wax for an eco-friendly burn. 100% cotton, lead-free wicks with premium fragrance oils. Our candles are vegan, cruelty-free and phthalate-free. 
*Please note this is a true 9 oz jar with approximately 8 oz of wax. 
Dimensions
Jar Volume: 9 oz
Height: 3.56 inches 
Outside Diameter: 2.81 Inches 
Circumference: 9 inches
Burn Time: 40-50 hours
* Keep your wicks trimmed to ~1/4 inch. The shorter the wick, the longer the candle will last