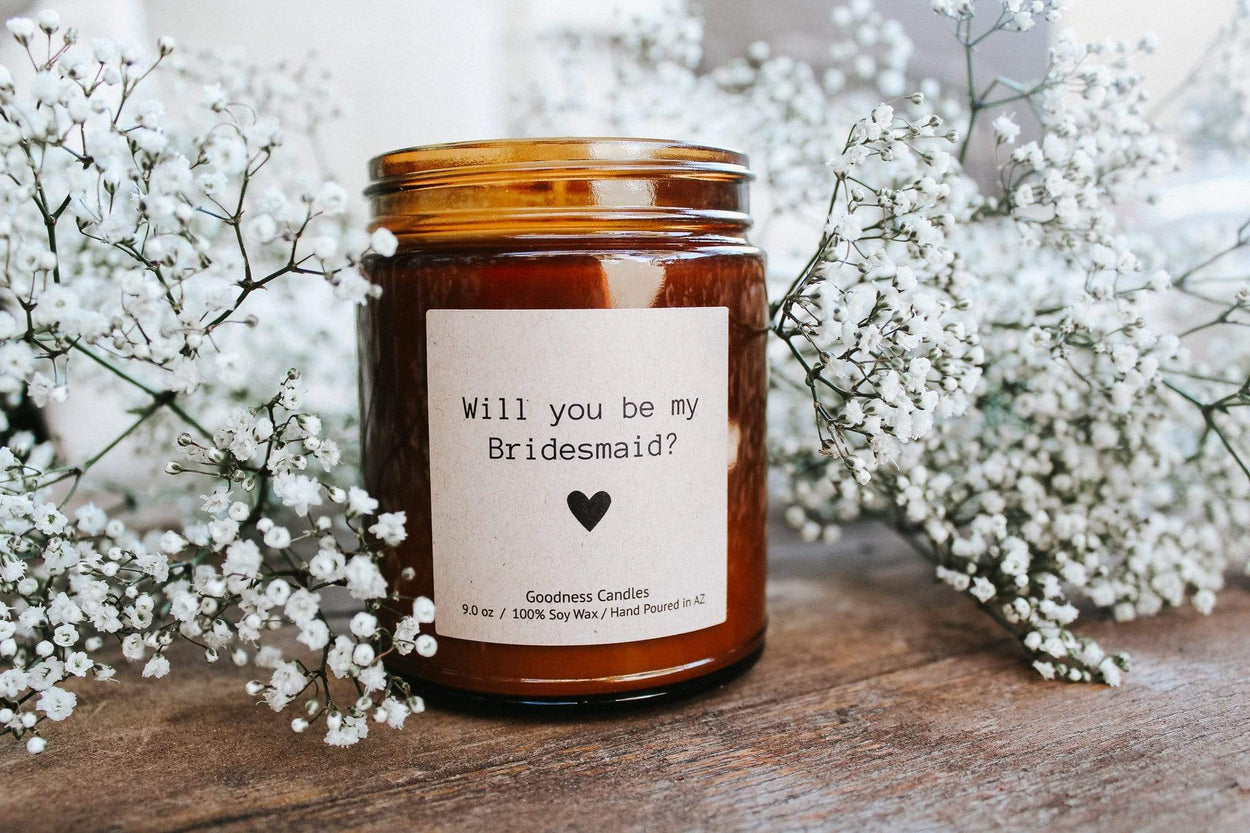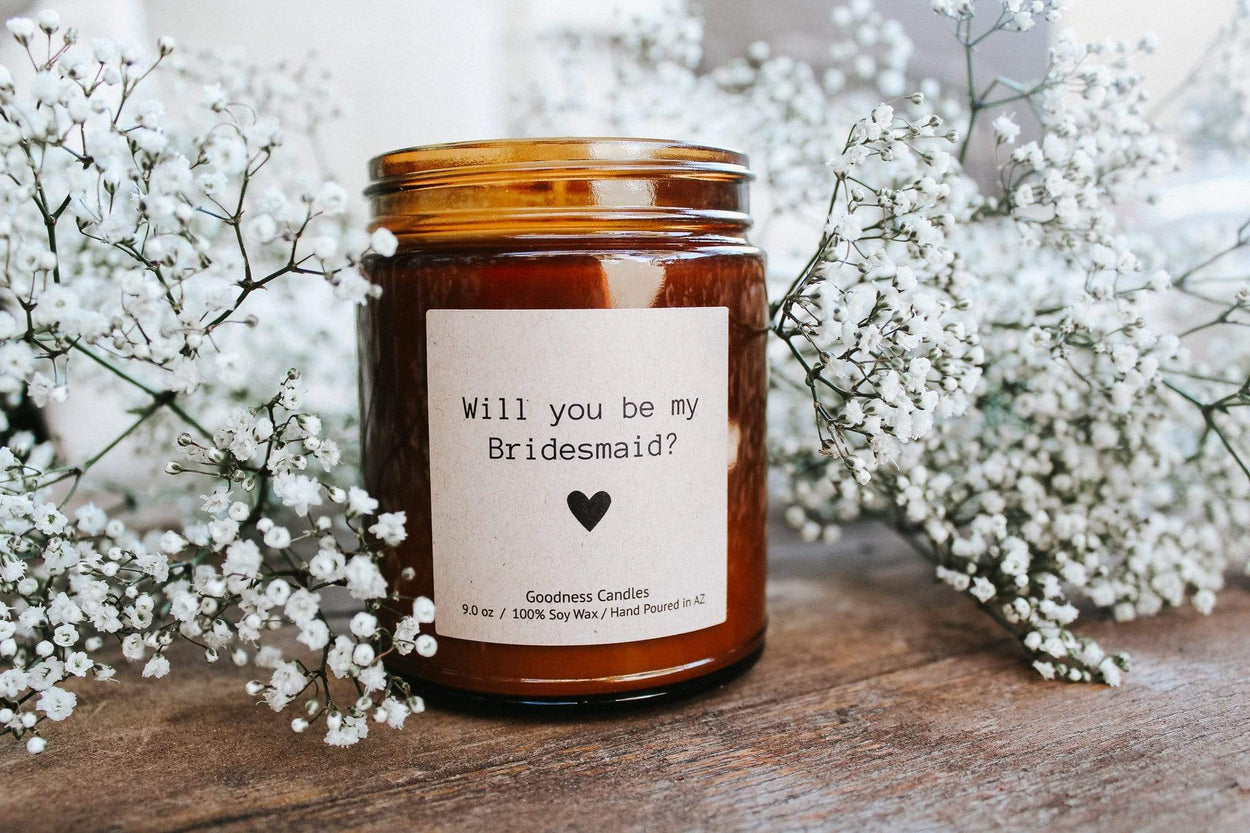 Goodness Candles
Will You Be My Bridesmaid? 9oz
We know you have been scrolling on pinterest for some cute ideas...so we'll help you out. 
Personalize it with any of our scents: Vanilla, Kiki, Sunday Morning, Luna, and Five O' Clock Shadow. 
Made with 100% soy wax for an eco-friendly burn. 100% cotton, lead-free wicks with premium fragrance oils. Our candles are vegan, cruelty-free and phthalate-free. 
*Please note this is a true 9 oz jar with approximately 8 oz of wax. 
Dimensions
Jar Volume: 9 oz
Height: 3.56 inches 
Outside Diameter: 2.81 Inches 
Circumference: 9 inches
Burn Time: 40-50 hours
* Keep your wicks trimmed to ~1/4 inch. The shorter the wick, the longer the candle will last