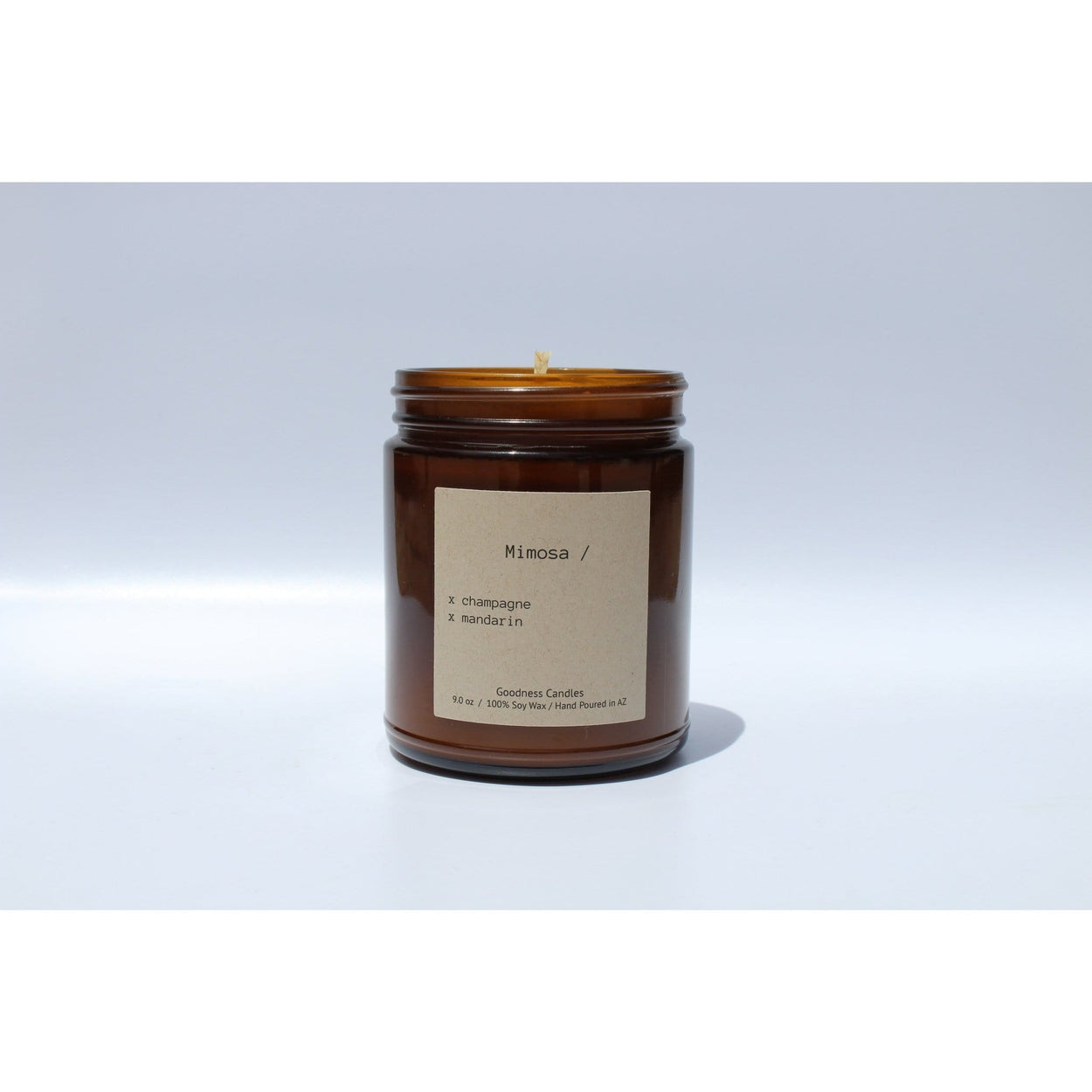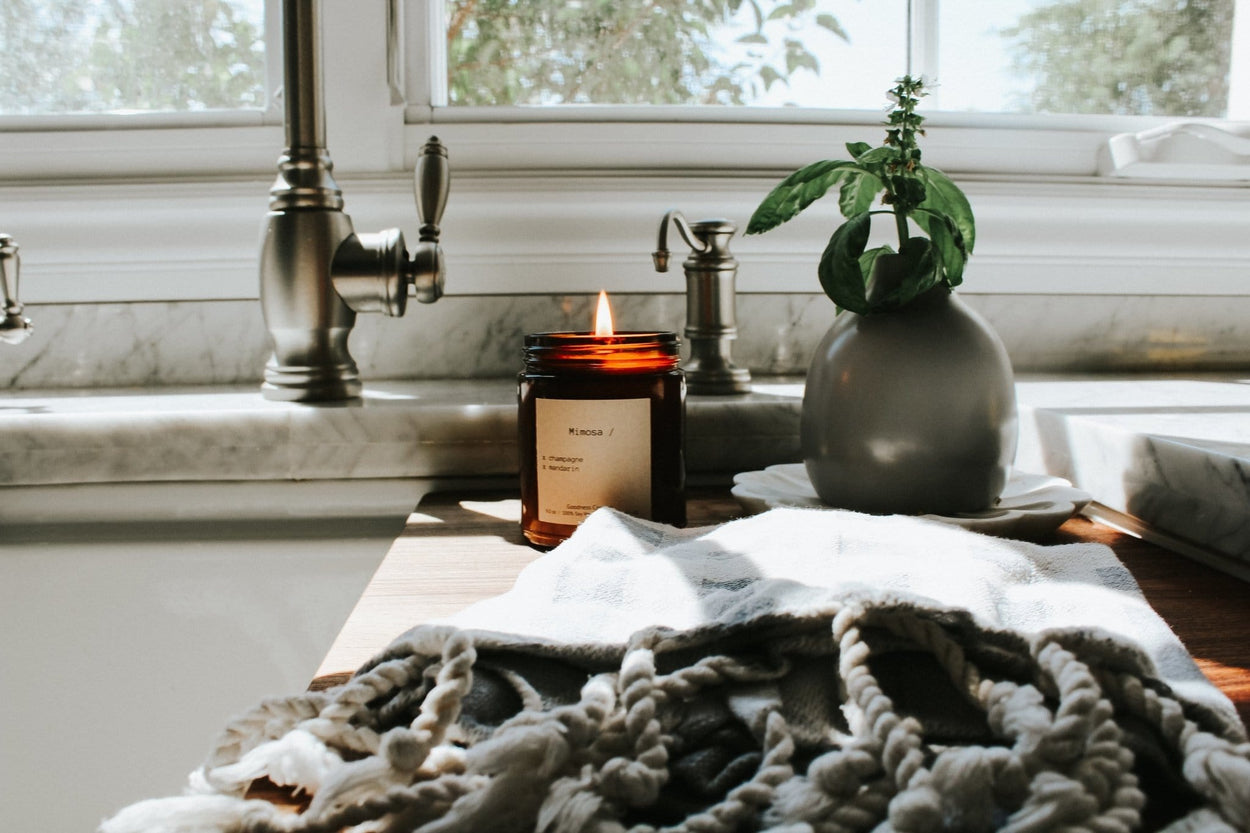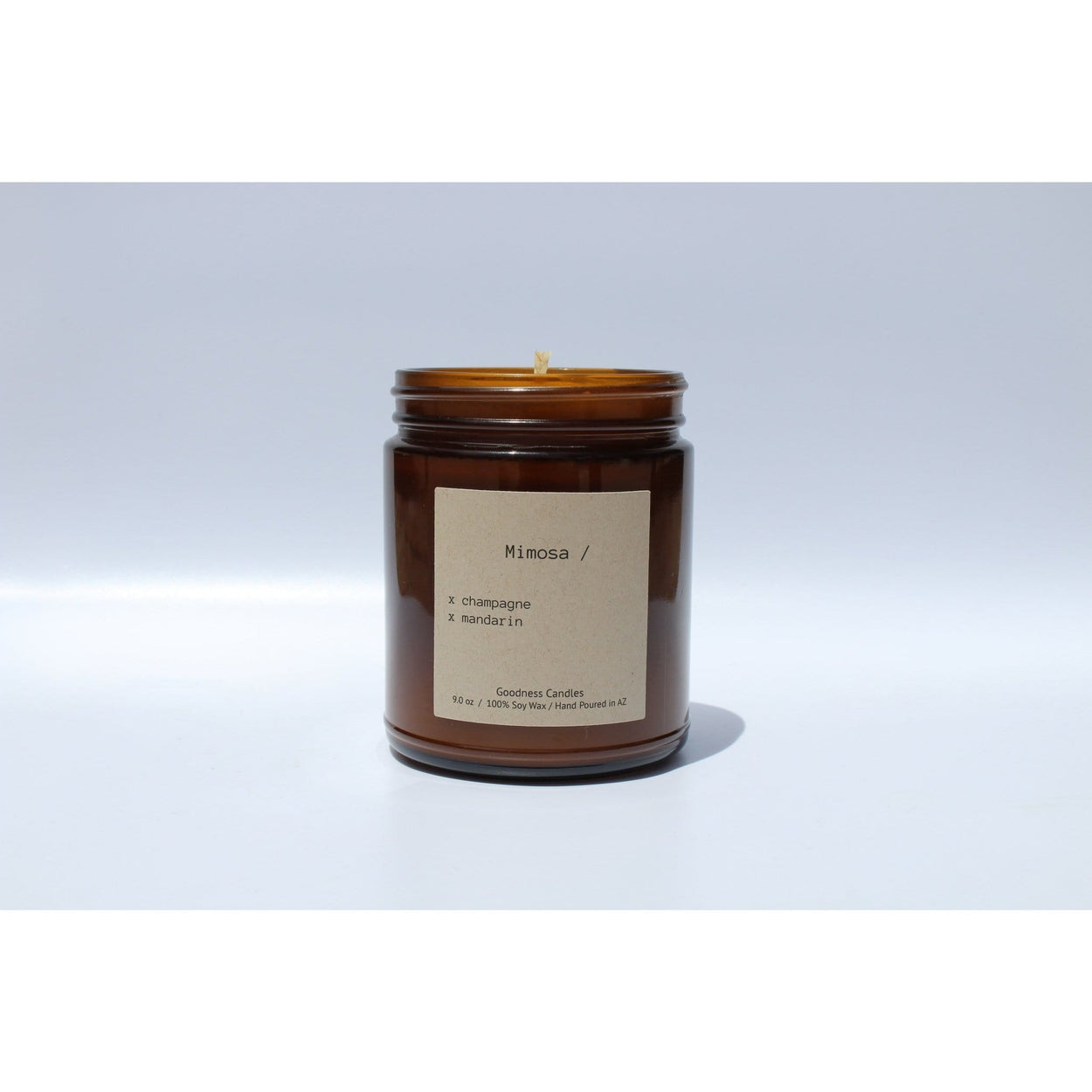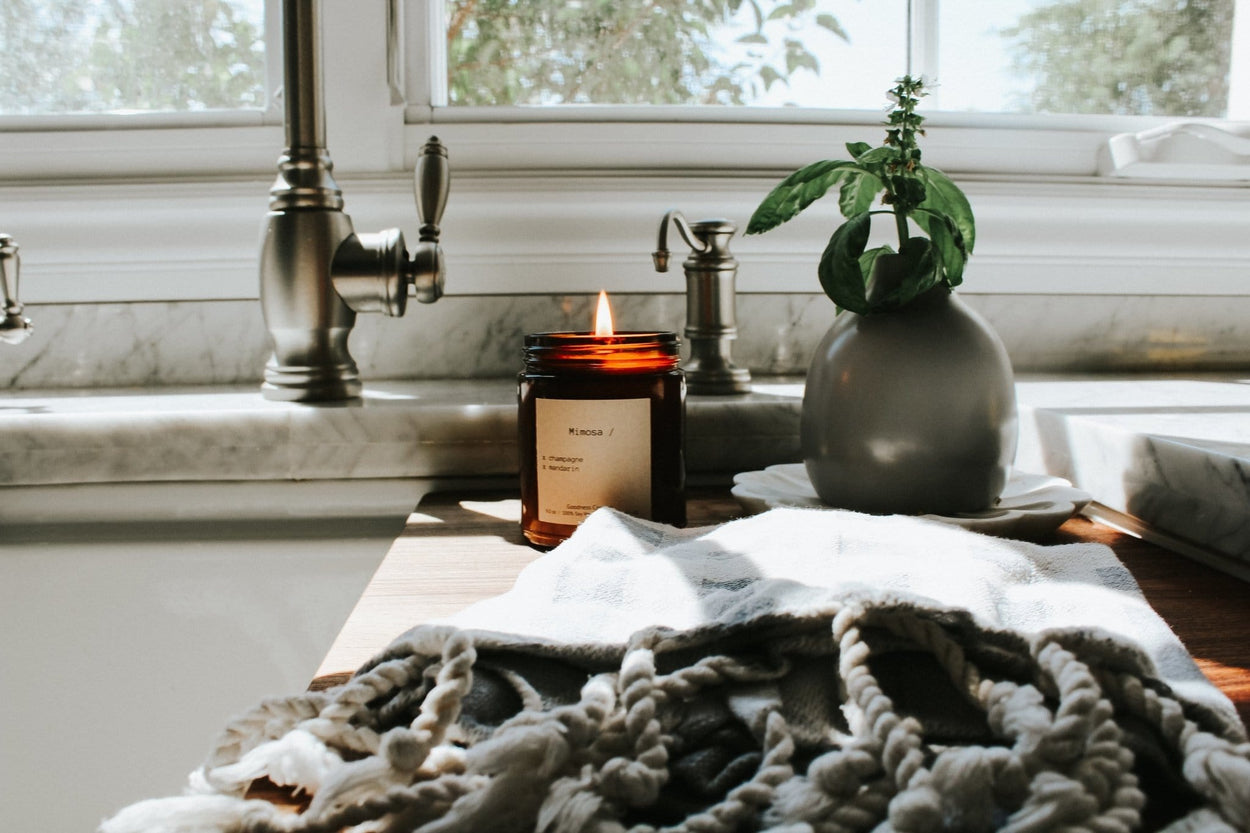 Goodness Candles
Mimosa 9oz
Cheers to the weekend! Our mimosa fragrance is a citrusy blend of freshly squeezed mandarin orange and bubbly champagne. 
Made with 100% soy wax for an eco-friendly burn. 100% cotton, lead-free wicks with premium fragrance oils. Our candles are vegan, cruelty-free and phthalate-free. 
*Please note this is a true 9 oz jar with approximately 8 oz of wax. 
Dimensions
Jar Volume: 9 oz
Height: 3.56 inches 
Outside Diameter: 2.81 Inches 
Circumference: 9 inches
Burn Time: 40-50 hours
* Keep your wicks trimmed to ~1/4 inch. The shorter the wick, the longer the candle will last
Subscribe & Save:
With our subscription, we will send you the candle of your choice along with three sample scents each month. If you want to change it up for the following month, simply login to your account and select manage subscriptions to change your scent selection.