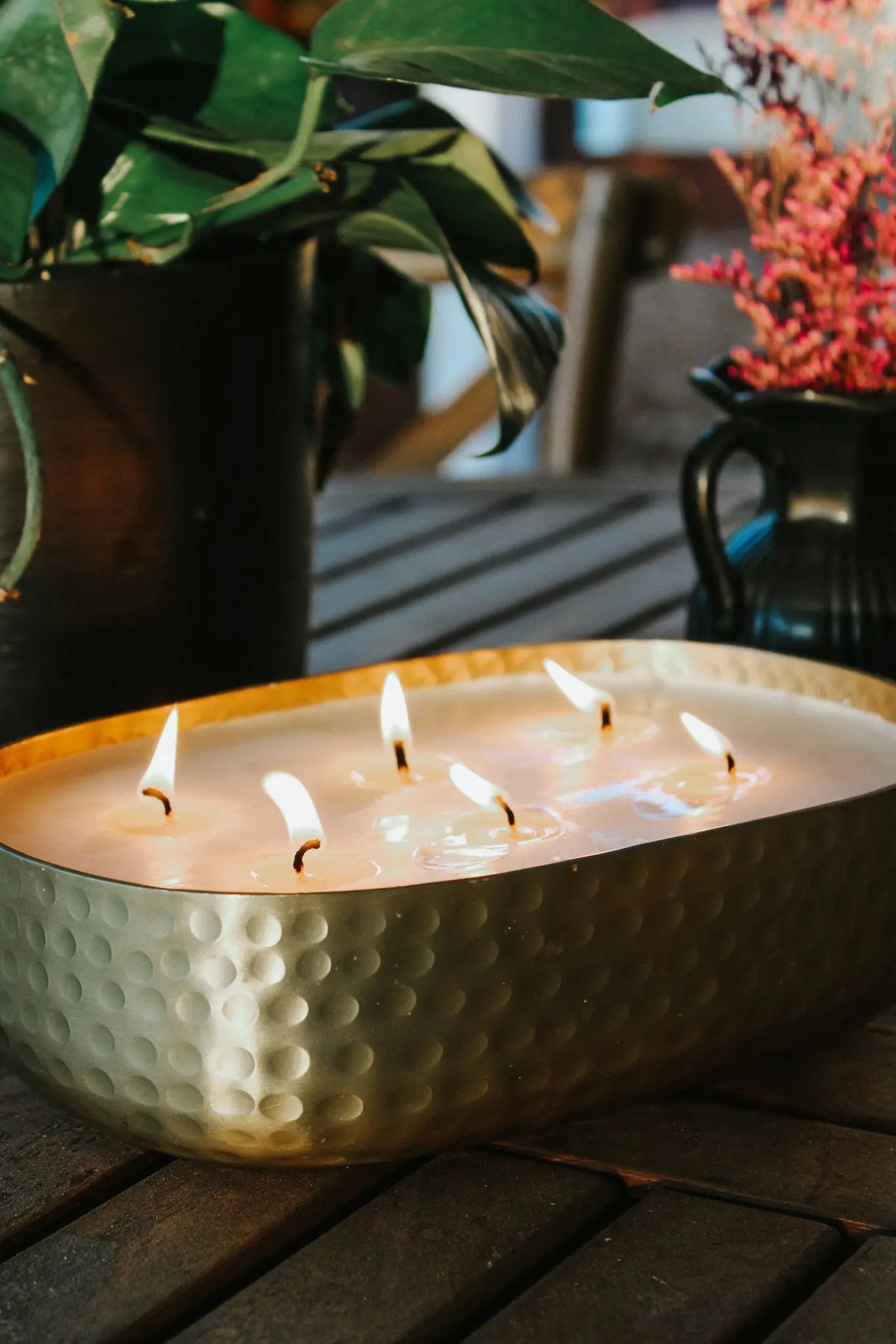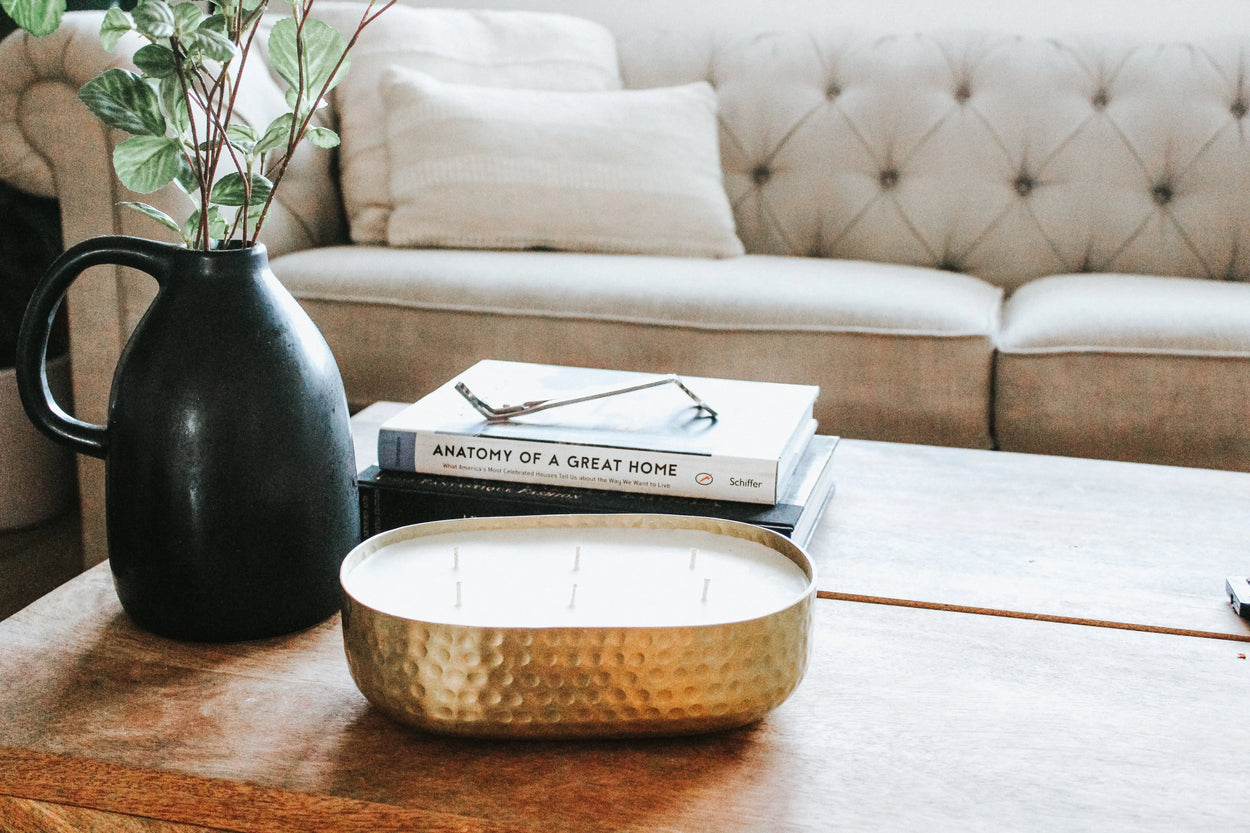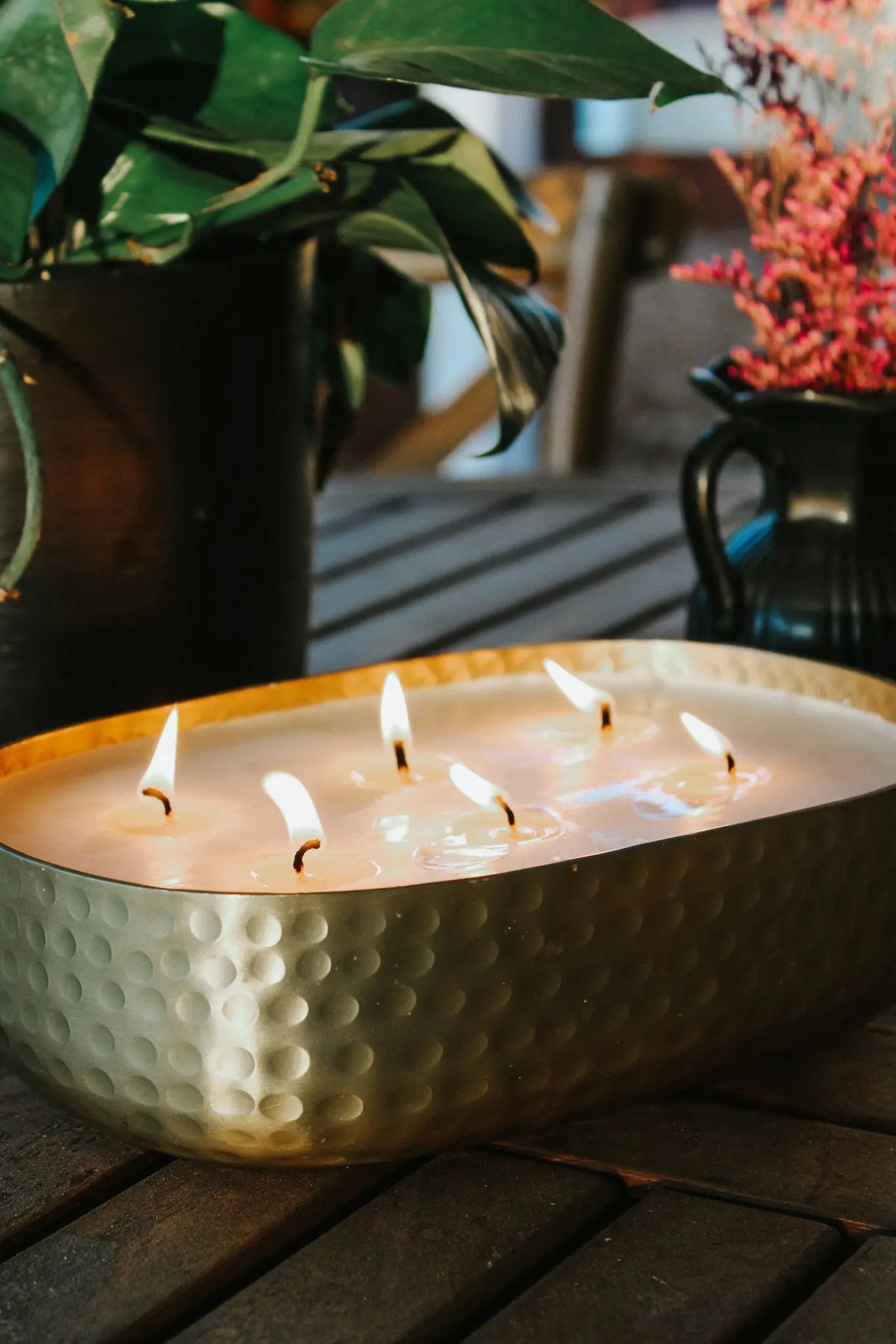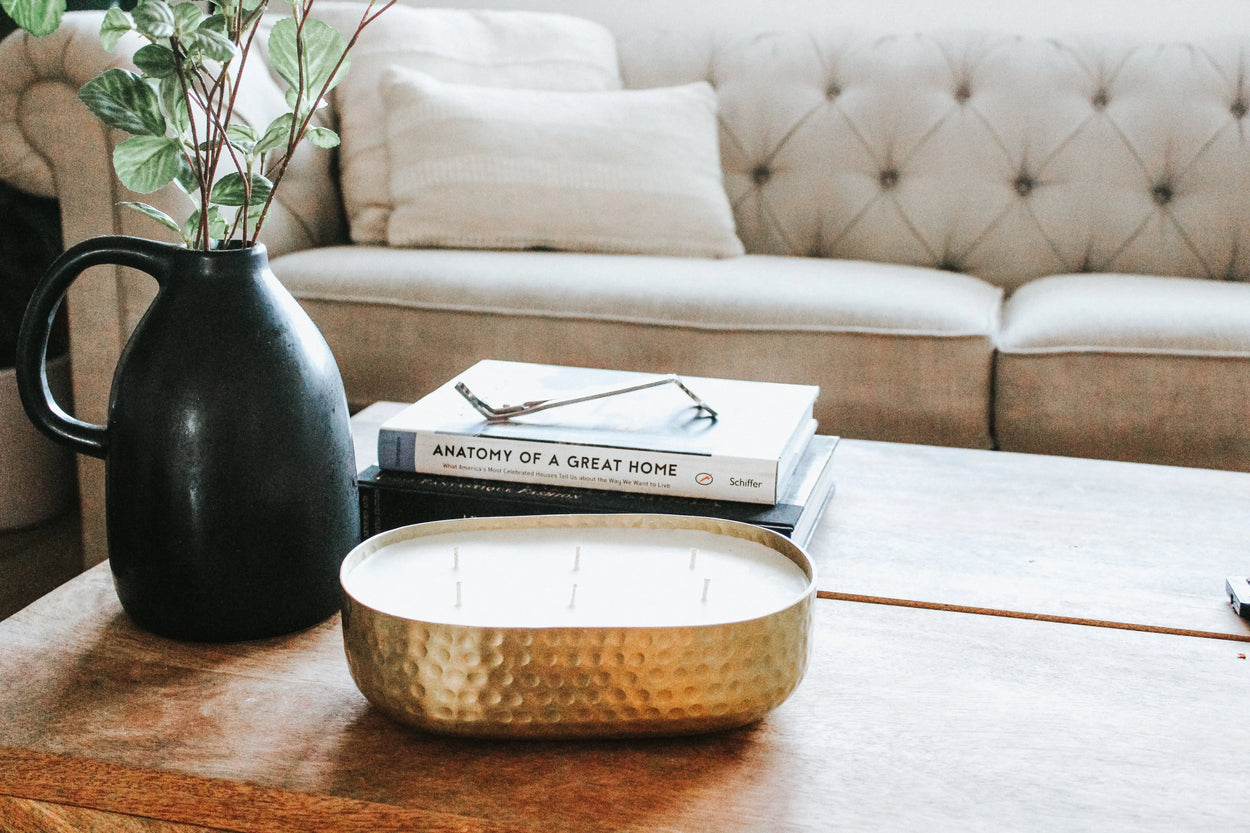 Goodness Candles
Giant Lux Golden Candle Vessel
Featuring our giant, shimmering gold vessel, this candle infuses your space with any of Goodness Candles' signature scents.


For the best burn experience, keep the following in mind:

* The first time you light your candle, allow it to burn until the wax pool melts all the way to the edge; for a larger candle, this may take several hours. Candles have "memory", so allowing your candle to burn to the edge on the first burn will allow the candle to continue burning evenly in the future. 
* Trim your wick each time you light the candle, removing any "bloom" from the previous burn. We recommend lighting a wick that is 1/4" long.
* Be mindful of not touching the vessel immediately after burning to avoid contact with a hot vessel and remember to burn candles within sight.
120-hour burn time
Soy wax blend; cotton wicks
Metal vessel
Scent Options

Five O'Clock Shadow: Oak, Amber, Sandalwood
Burn For You: Amber, Vanilla Chestnut, Firewood
Citrus Grove: Fruit Slices, White Currant
Luna: Lavender, Lemon, Cedar
Sunday Morning: Fresh Linen & Jasmine
Kiki: Grapefruit, Mangosteen, Sandalwood
Sweet Dreams: Lavender, Green Tea, Lemongrass
Namaste: White Currant, Lemongrass, Green Tea
Mimosa: Champagne, Mandarin
French Press: Coffee Beans