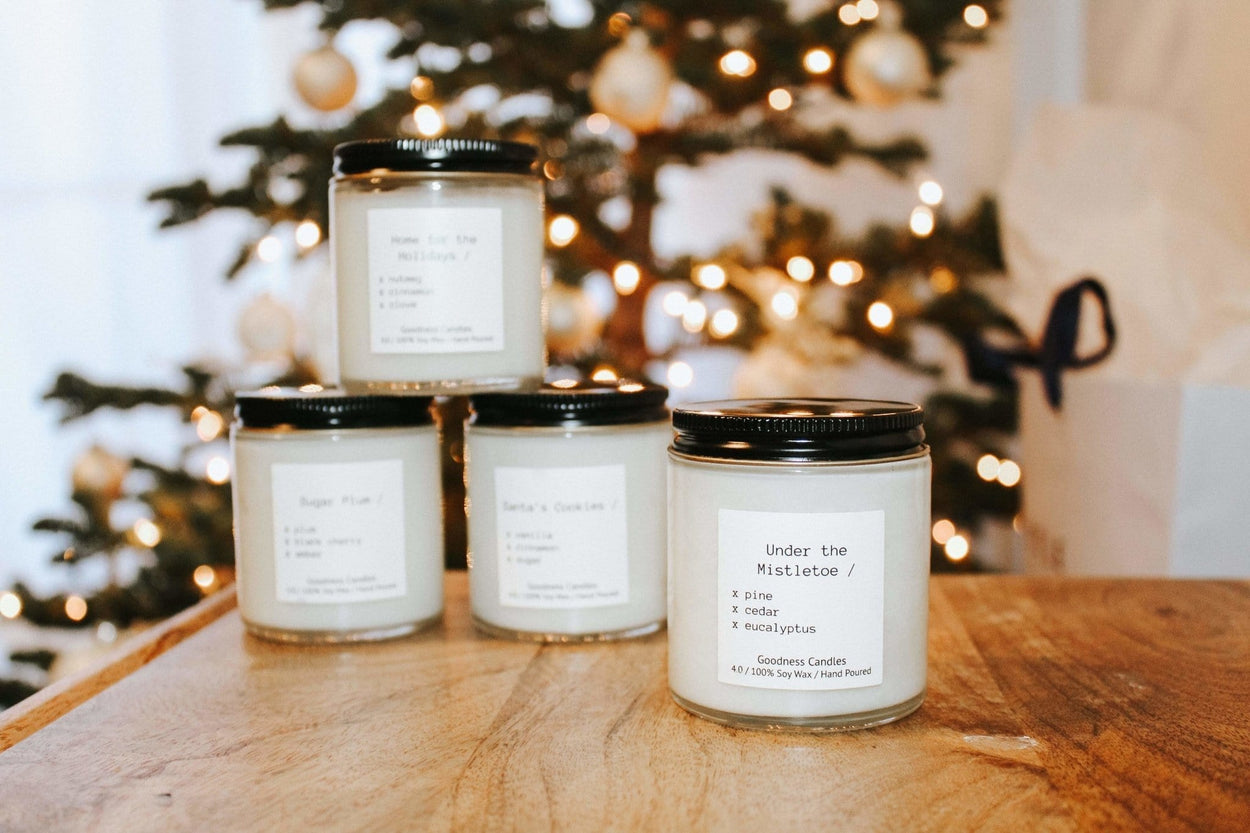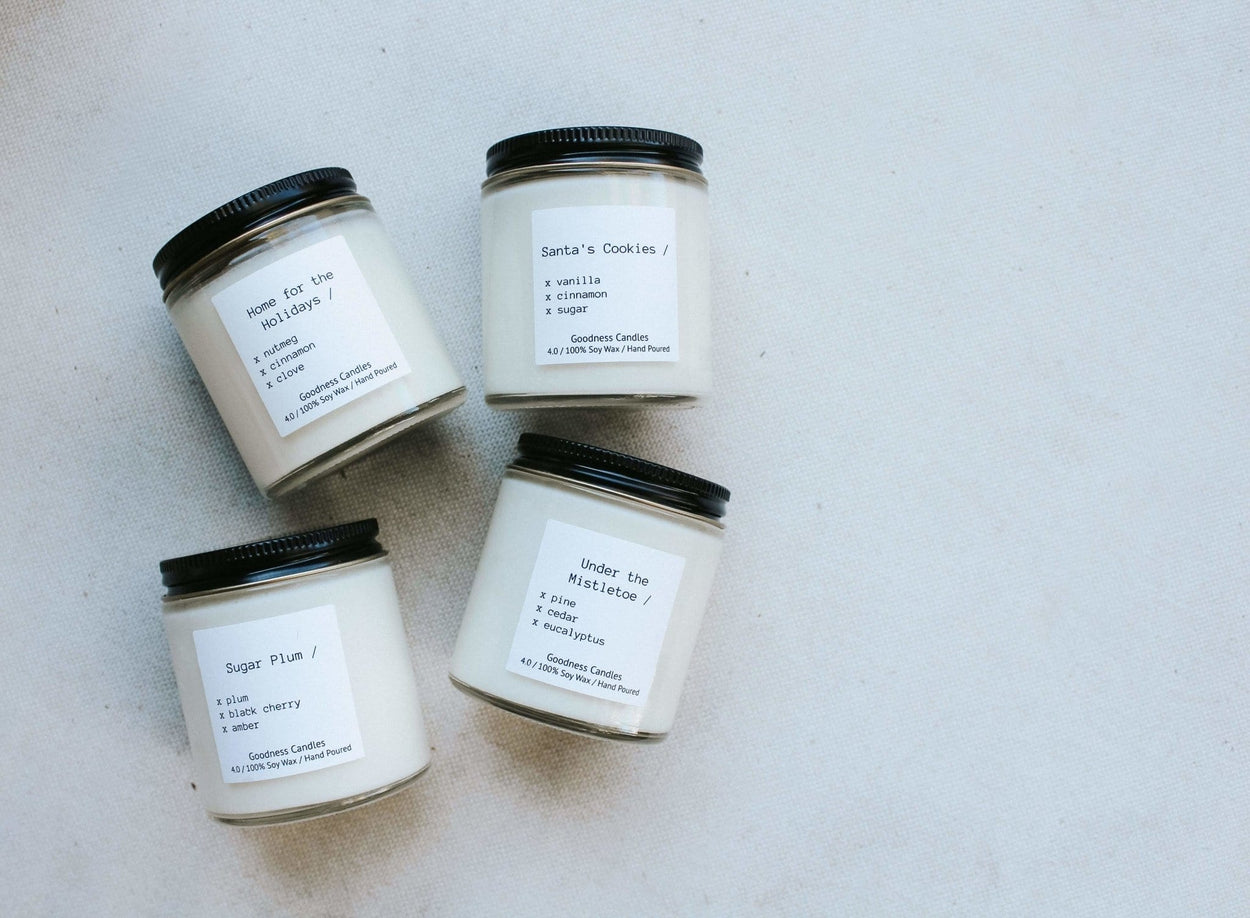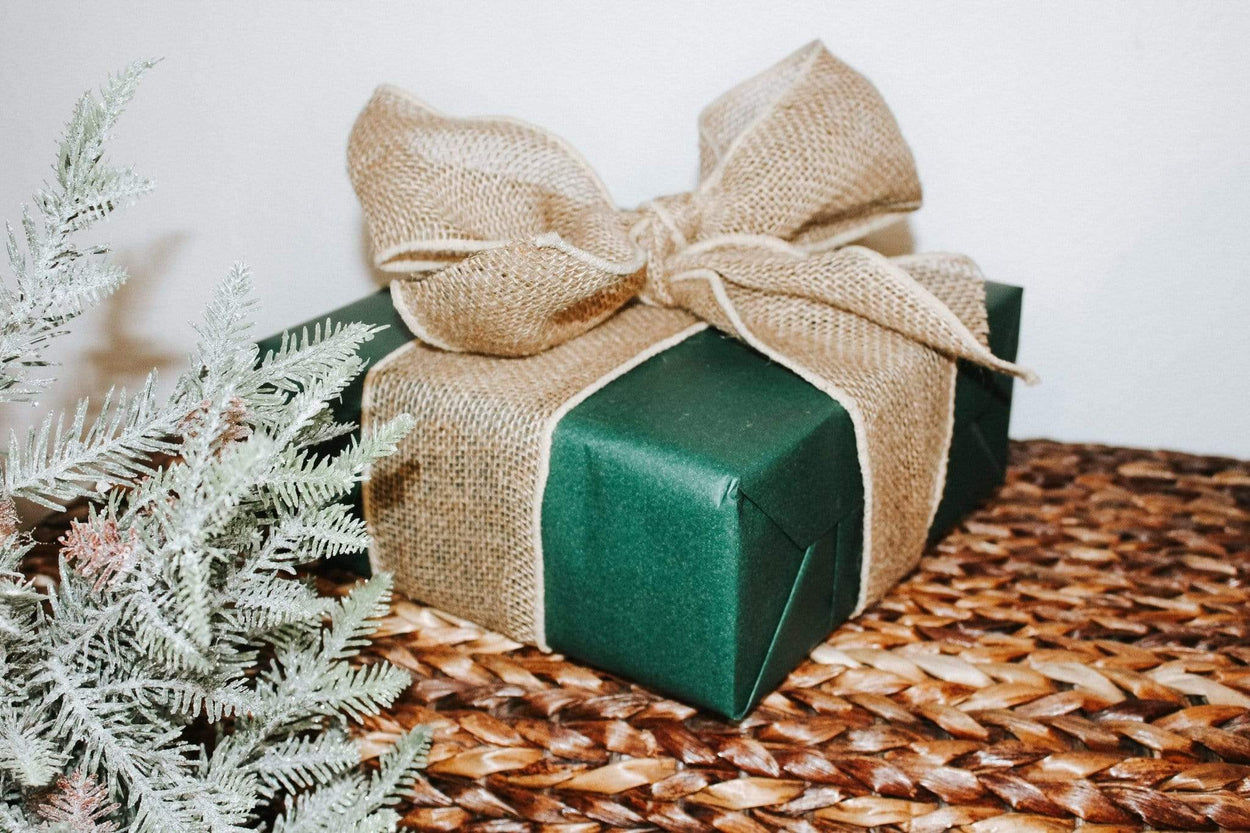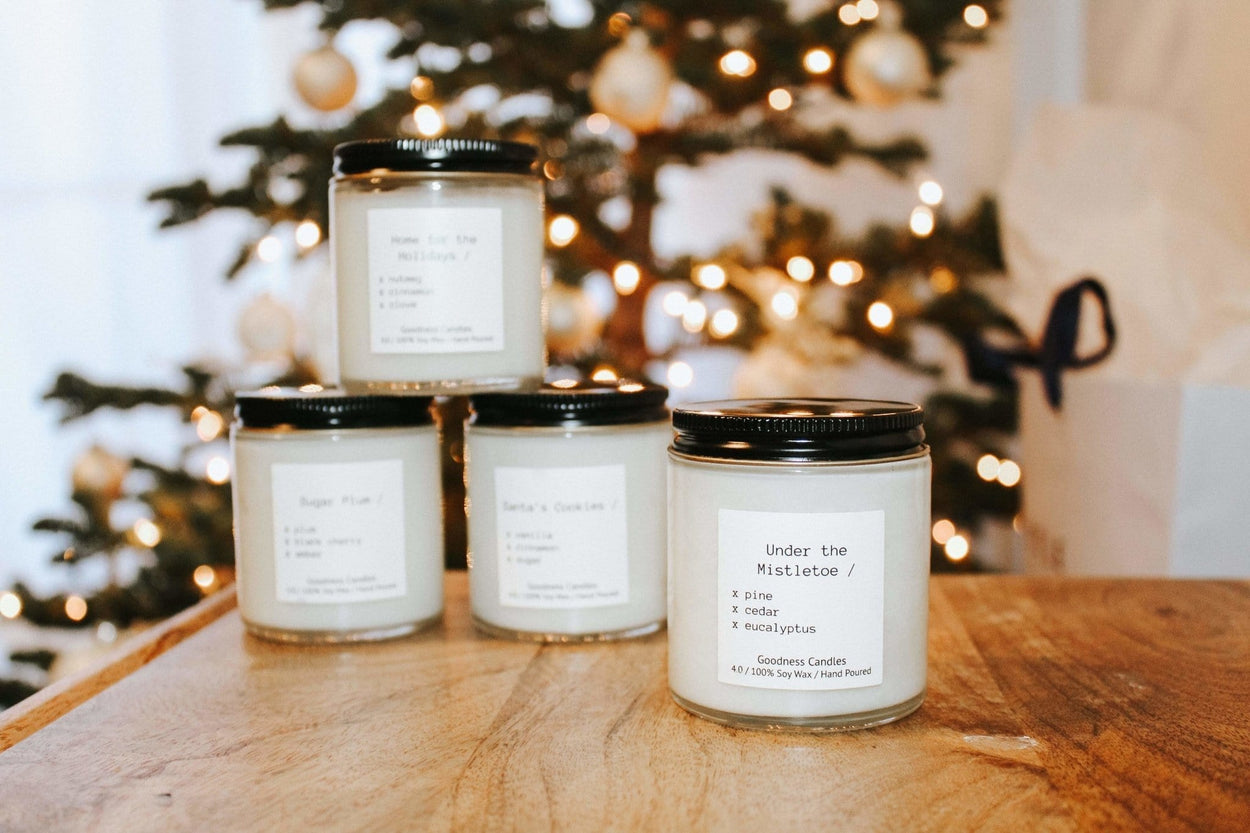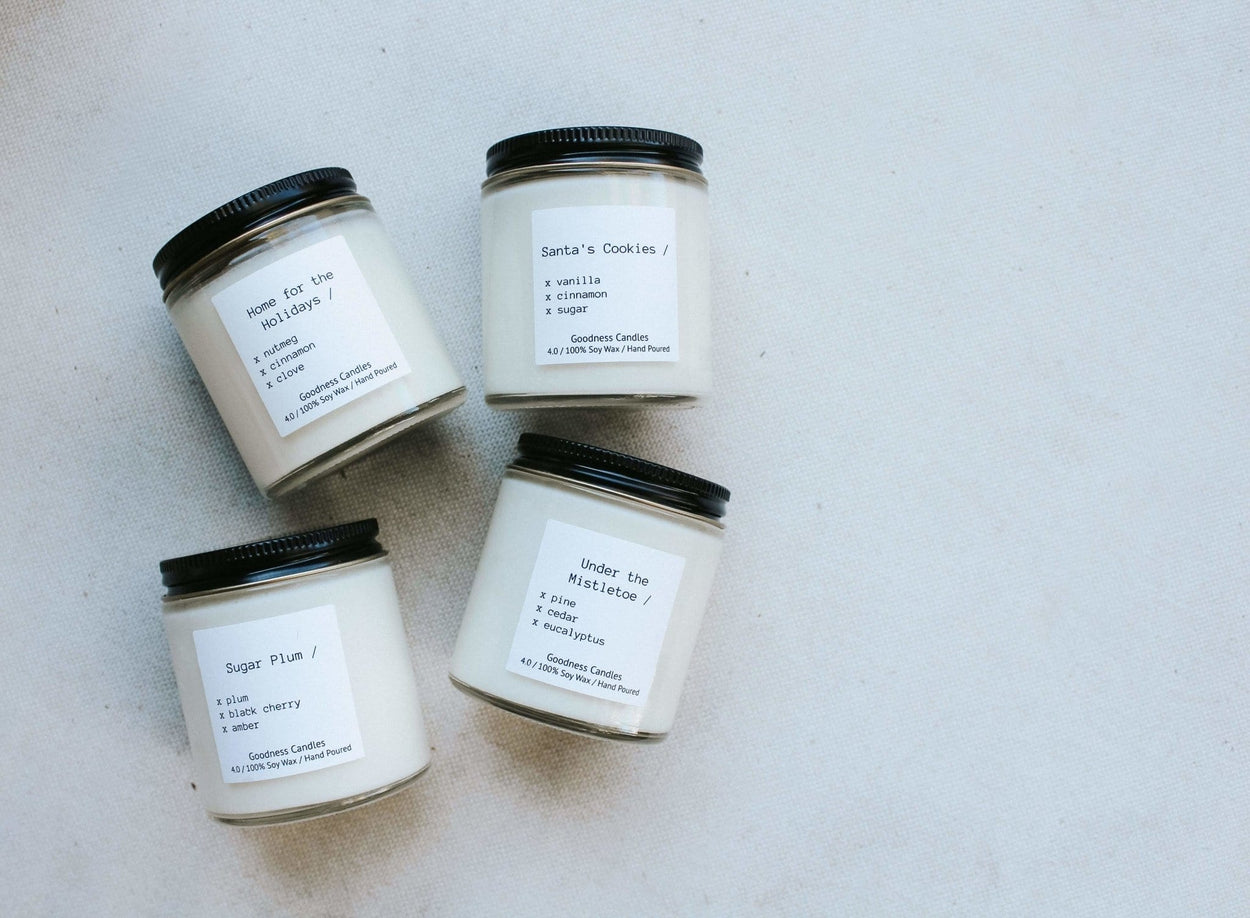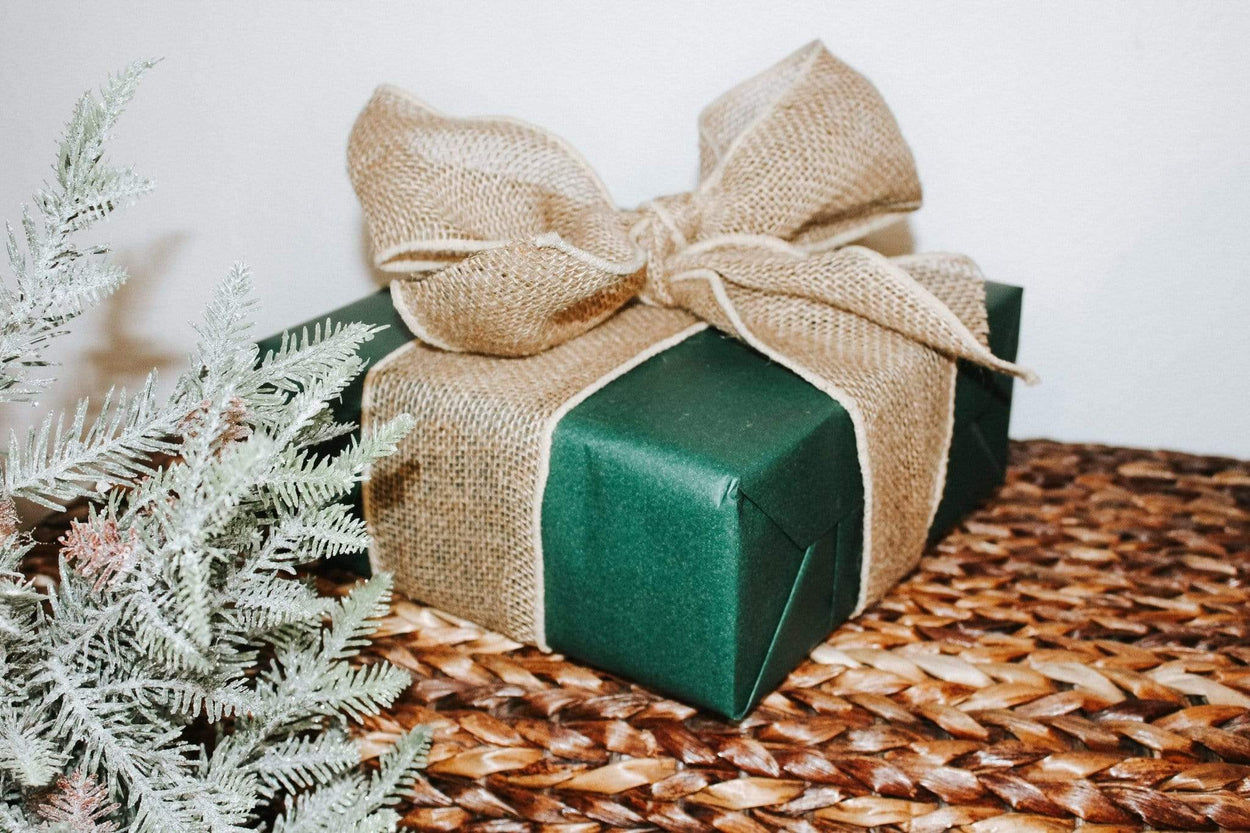 Goodness Candles
Holiday Bundle 4oz
This special gift bundle comes with each of our four holiday scents (listed below) in a kraft gift box.
Home for the Holidays: Cinnamon, Nutmeg clove, Clove
Sugar Plum: Plum, Black Cherry, Amber
Santa's Cookies: Vanilla, Cinnamon, Sugar
Under the Mistletoe: Pine, Cedar, Eucalyptus 
If you're sending this as a gift to family or friends, we're offering professional gift wrapping for only $8 extra. Gift wrapping is done by expert wrappers and comes with a beautiful ribbon to make this present stand out under the tree. 
All of these scents are "clean", meaning no phthalates, carcinogens, reproductive toxins, or other harmful chemicals often found in fragrances. 
Dimensions 
Jar Volume 4oz 
Height 2.69 inches 
Outside Diameter 2.44 inches
Circumference 7.5 inches