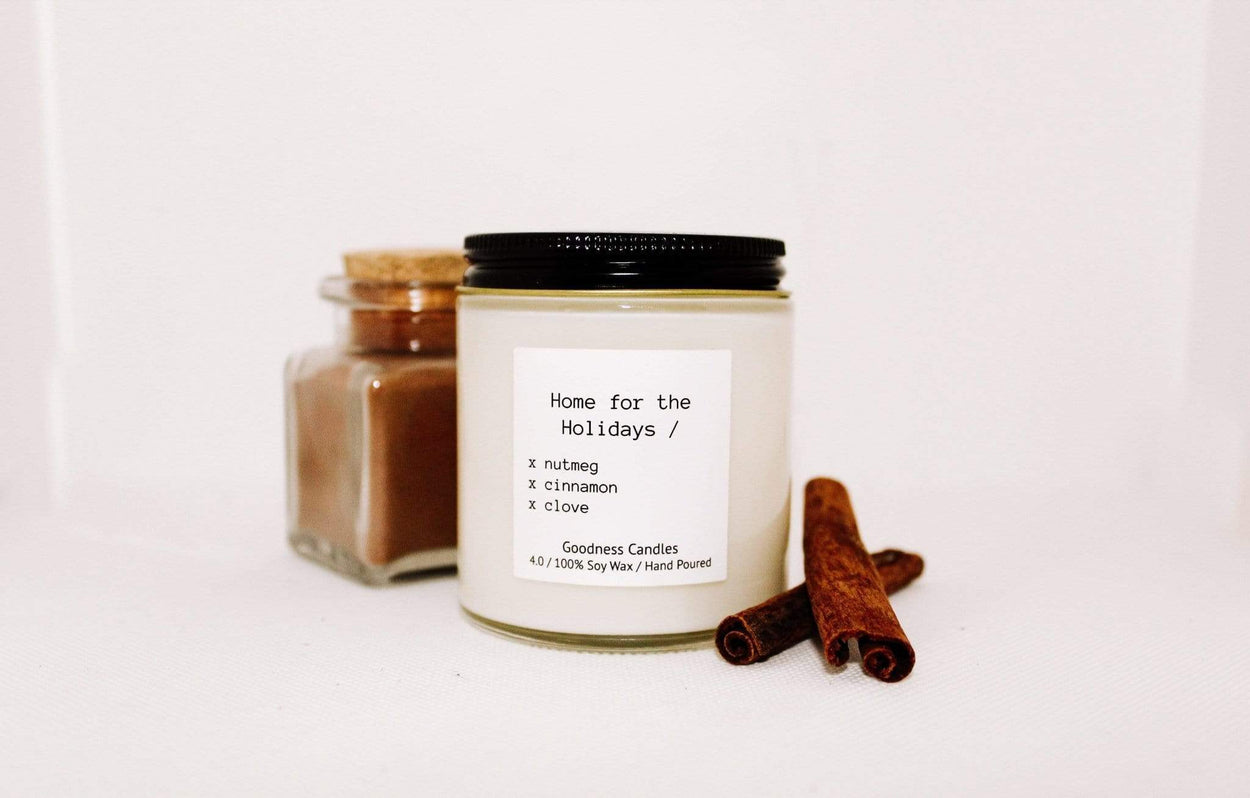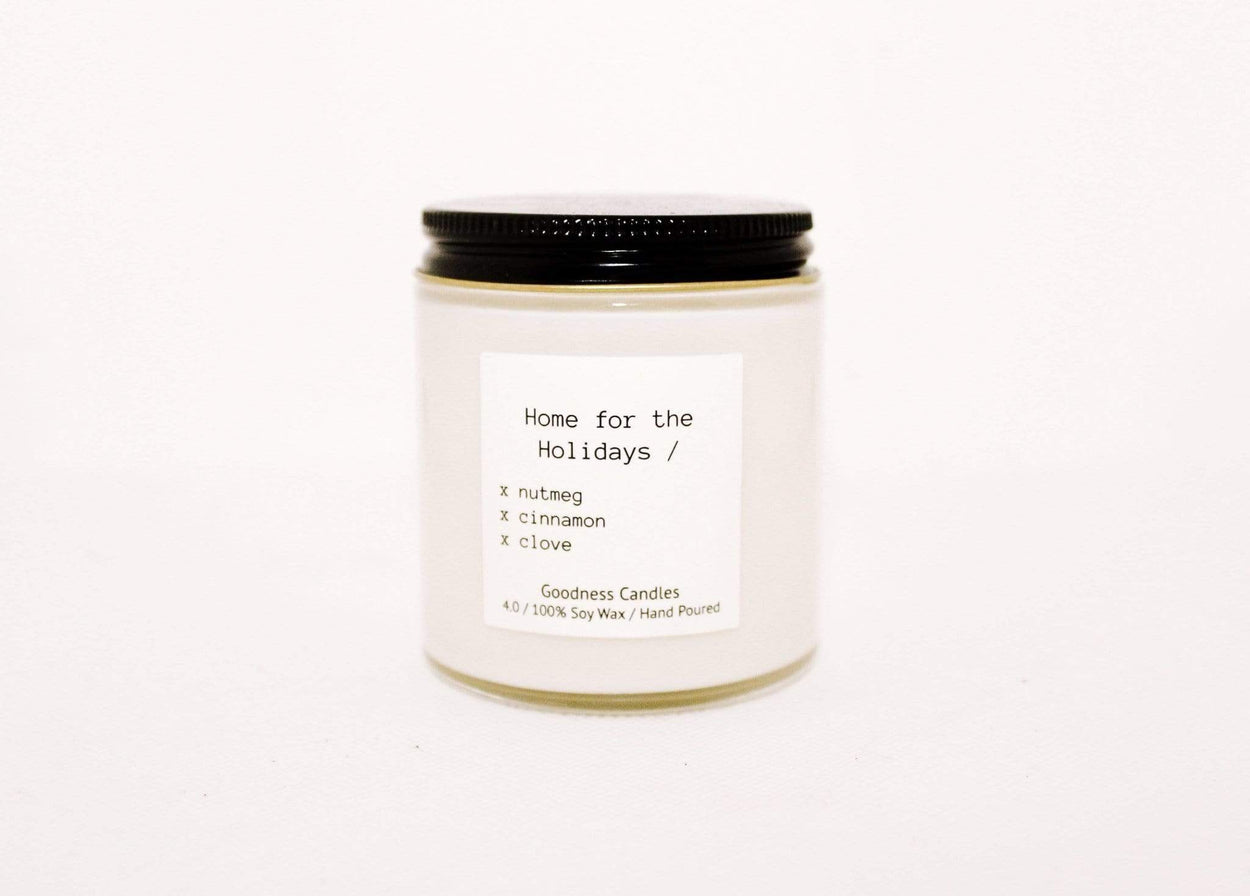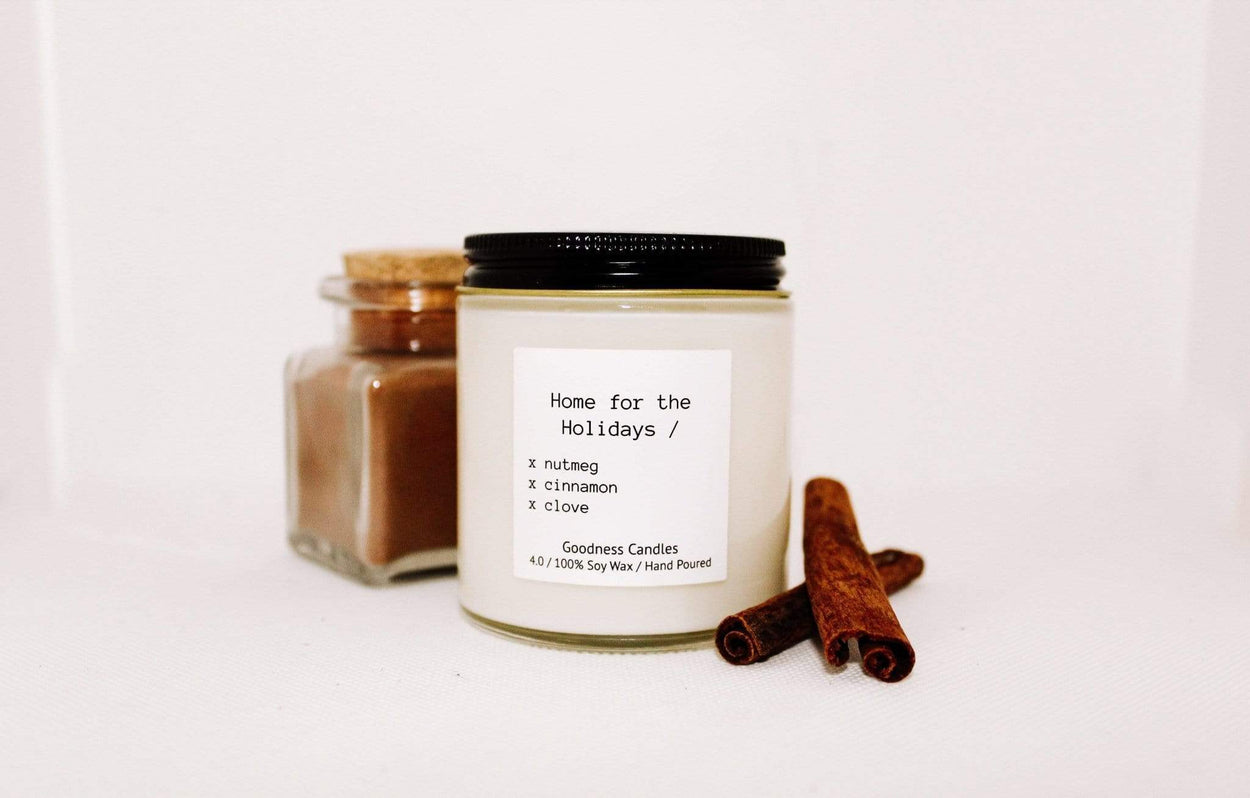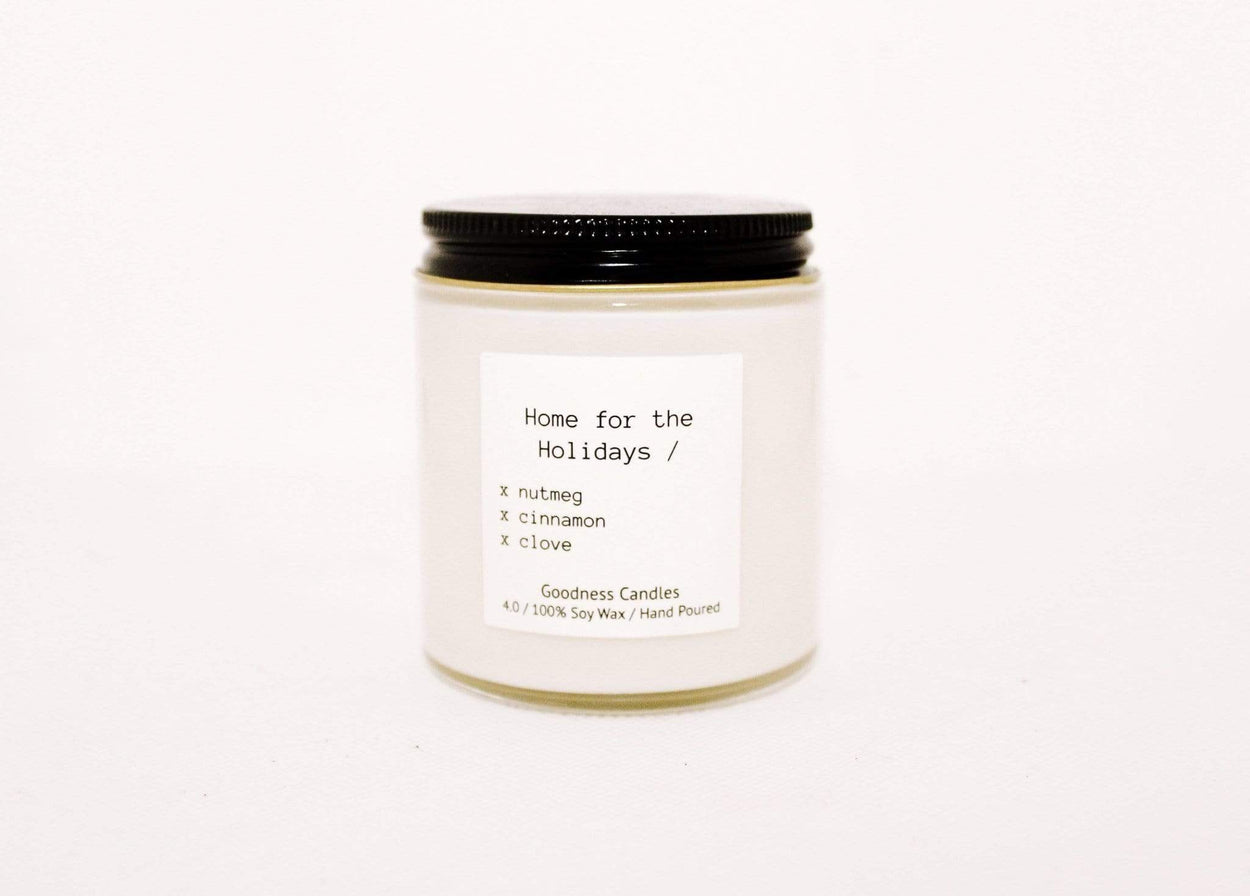 Goodness Candles
Home for the Holidays 4oz
 T'was the night before Christmas and the smell of cinnamon, nutmeg and clove waft the house...
Made with 100% soy wax for an eco-friendly burn. 100% cotton, lead-free wicks with premium fragrance oils. Our candles are vegan, cruelty-free and phthalate-free. 
This scent is also a "clean" fragrance, meaning it contains no phthalates, carcinogens, reproductive toxins, or other harmful chemicals often found in fragrances. 
Dimensions 
Jar Volume 4oz 
Height 2.69 inches 
Outside Diameter 2.44 inches
Circumference 7.5 inches