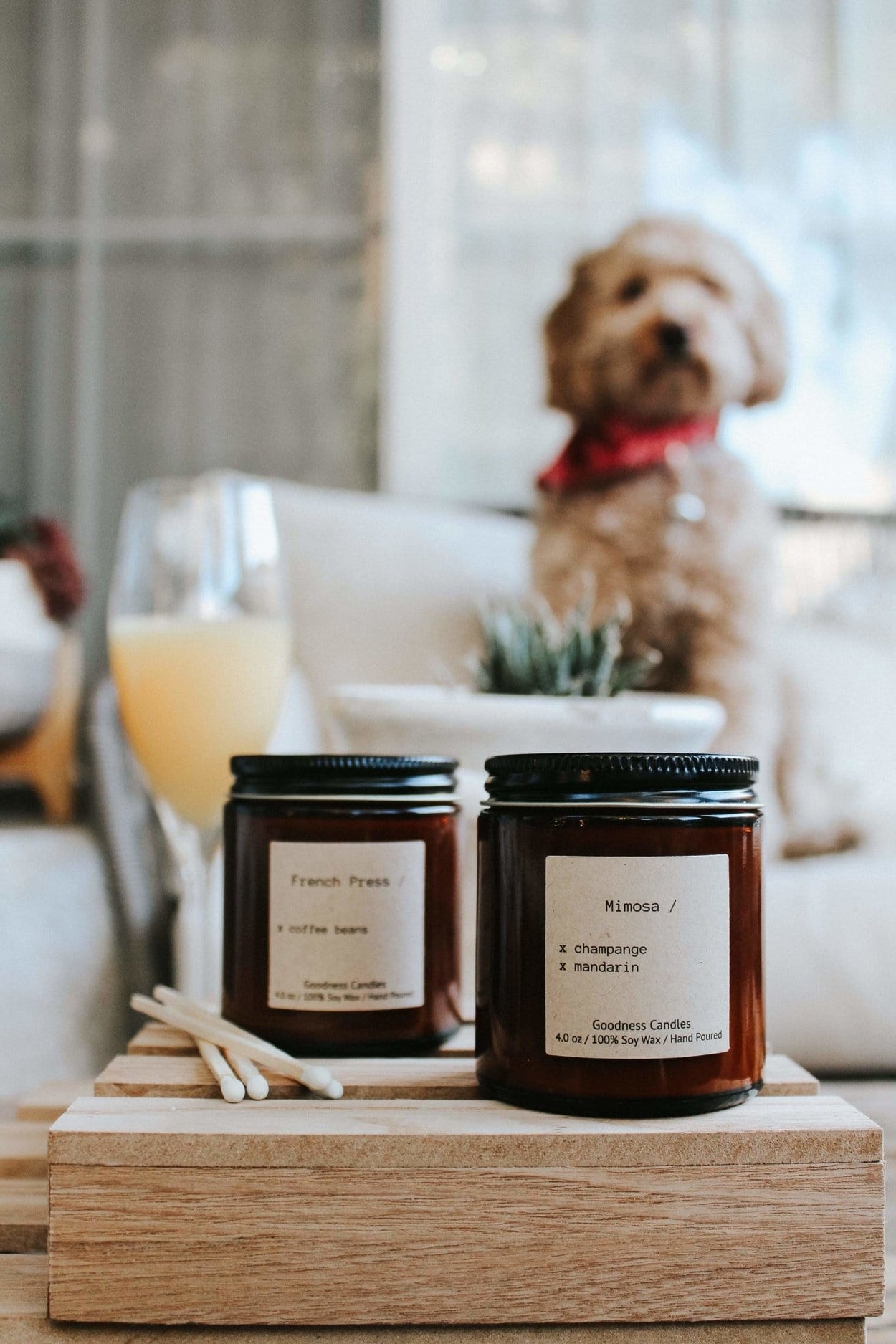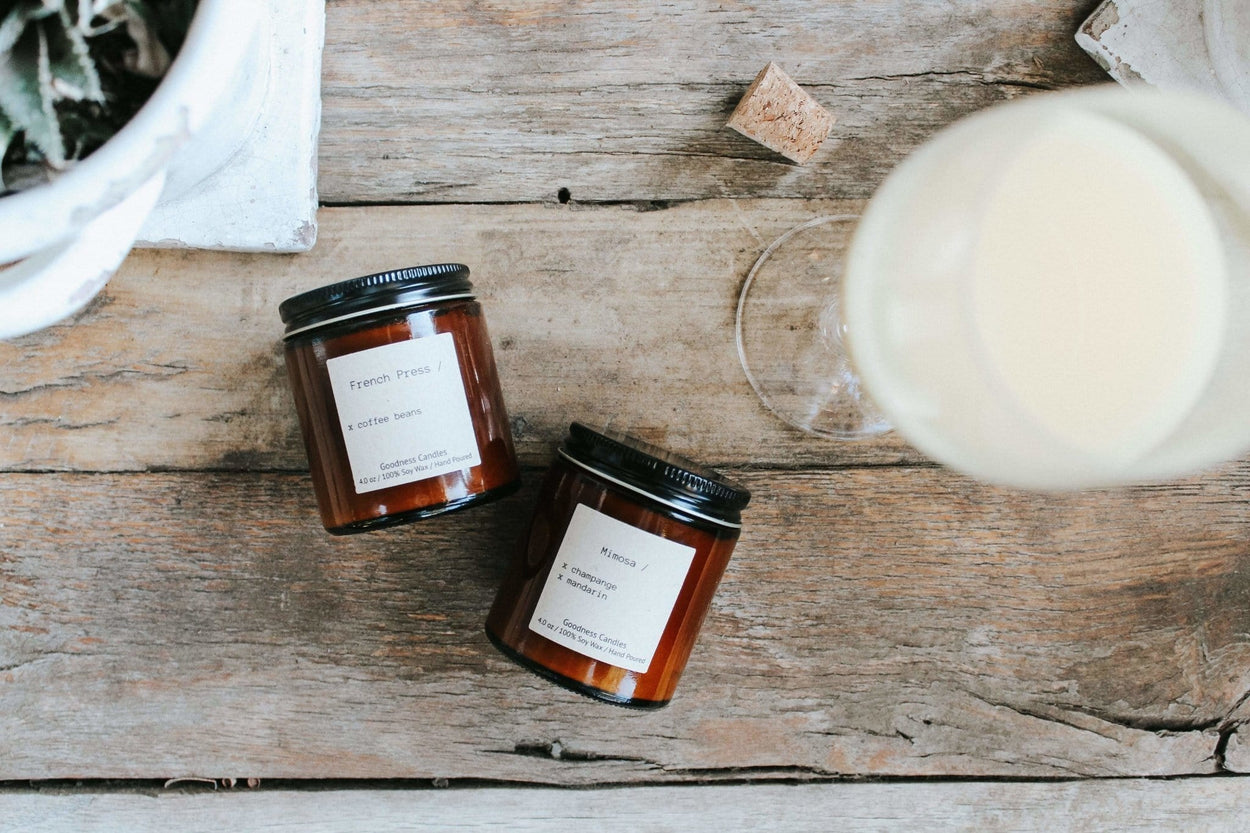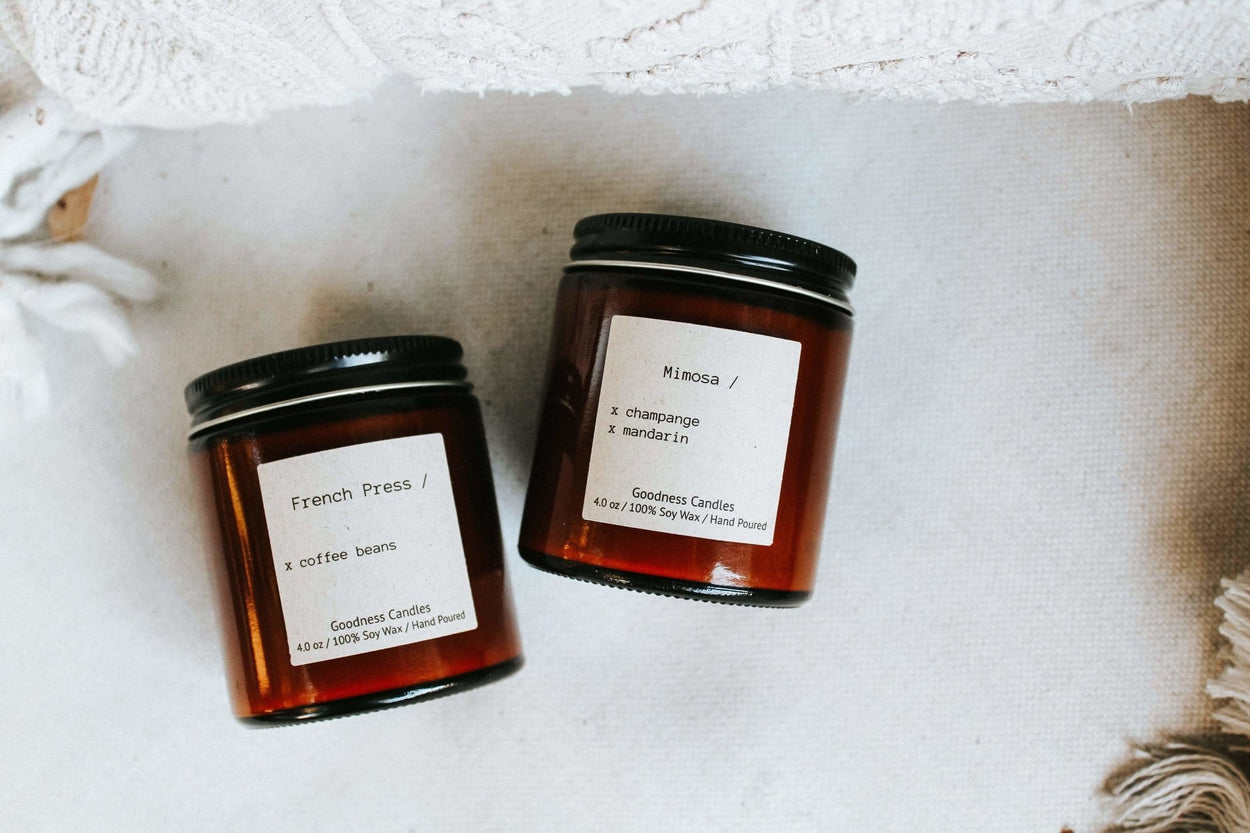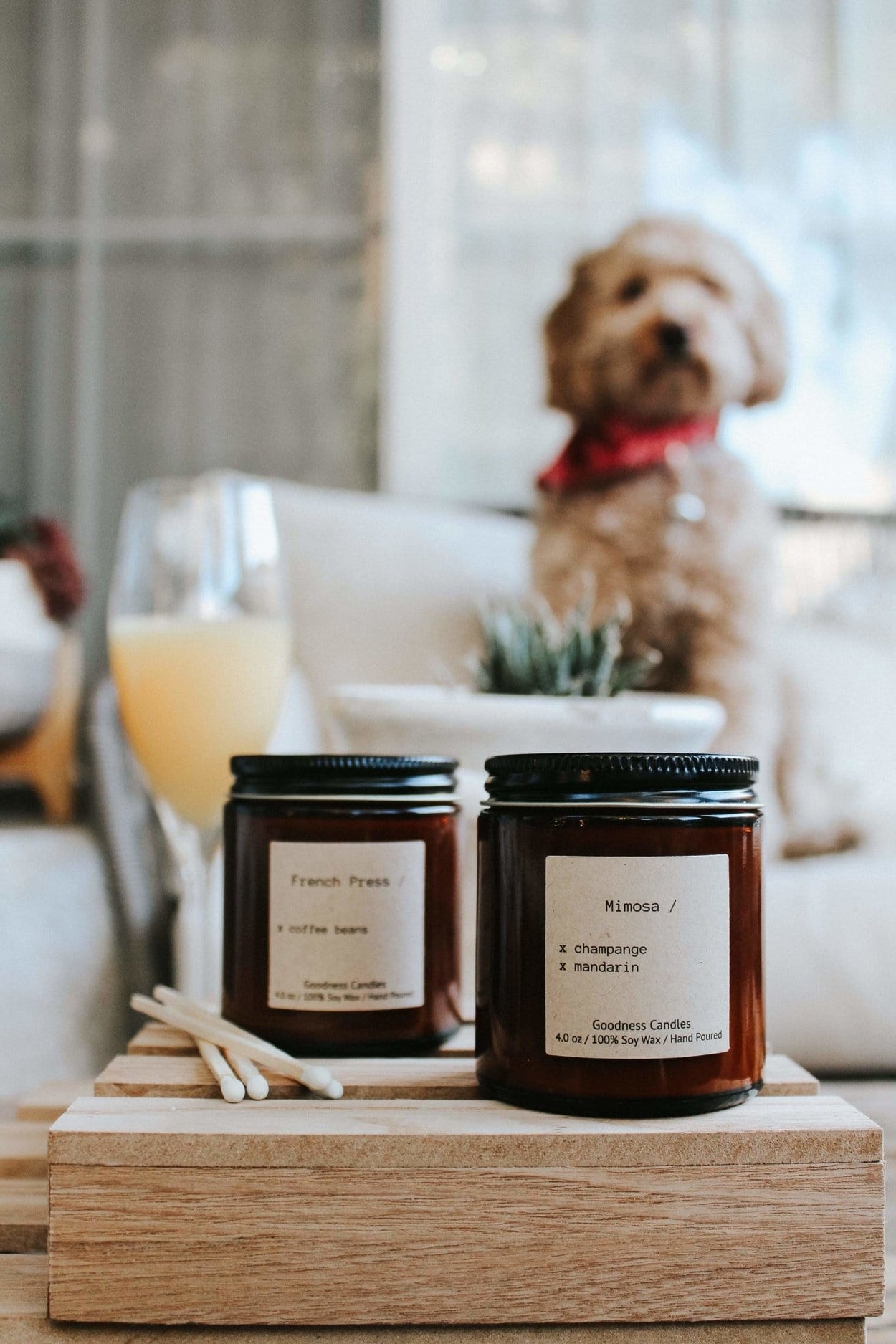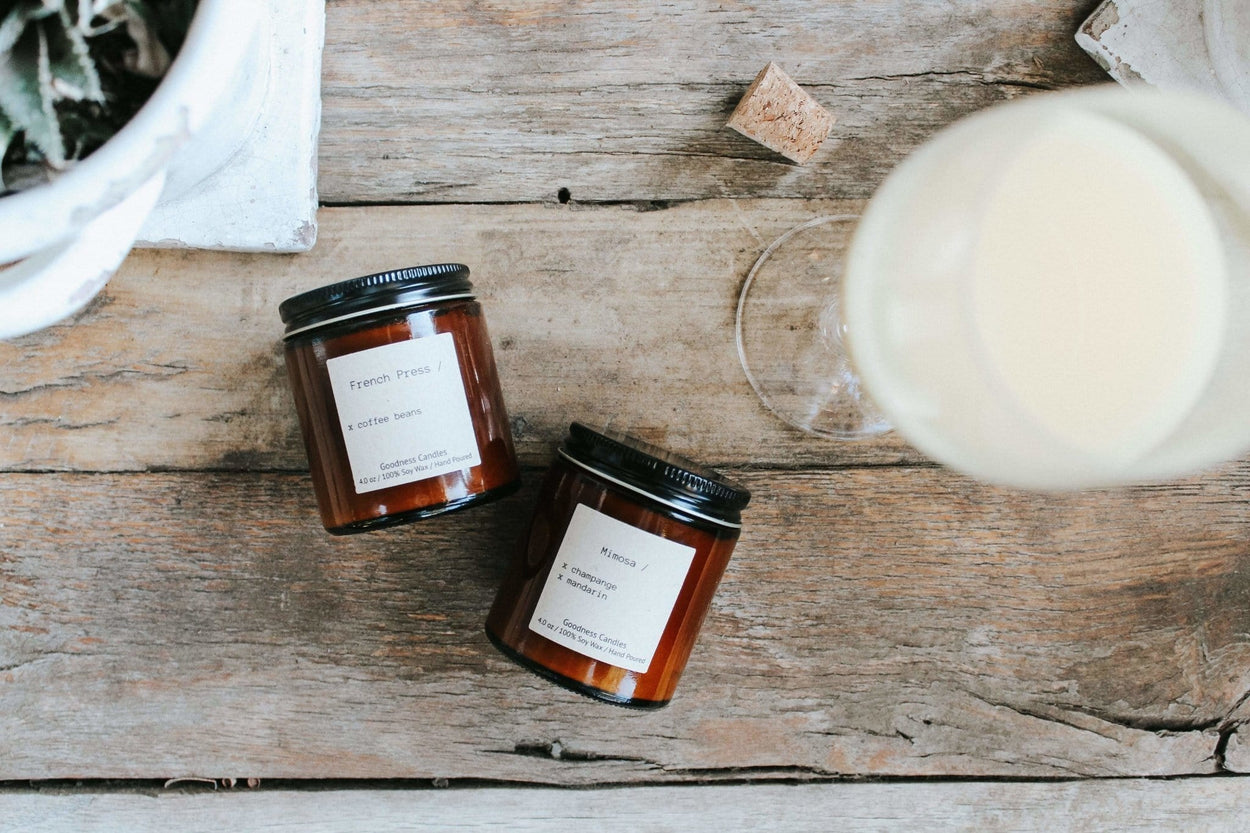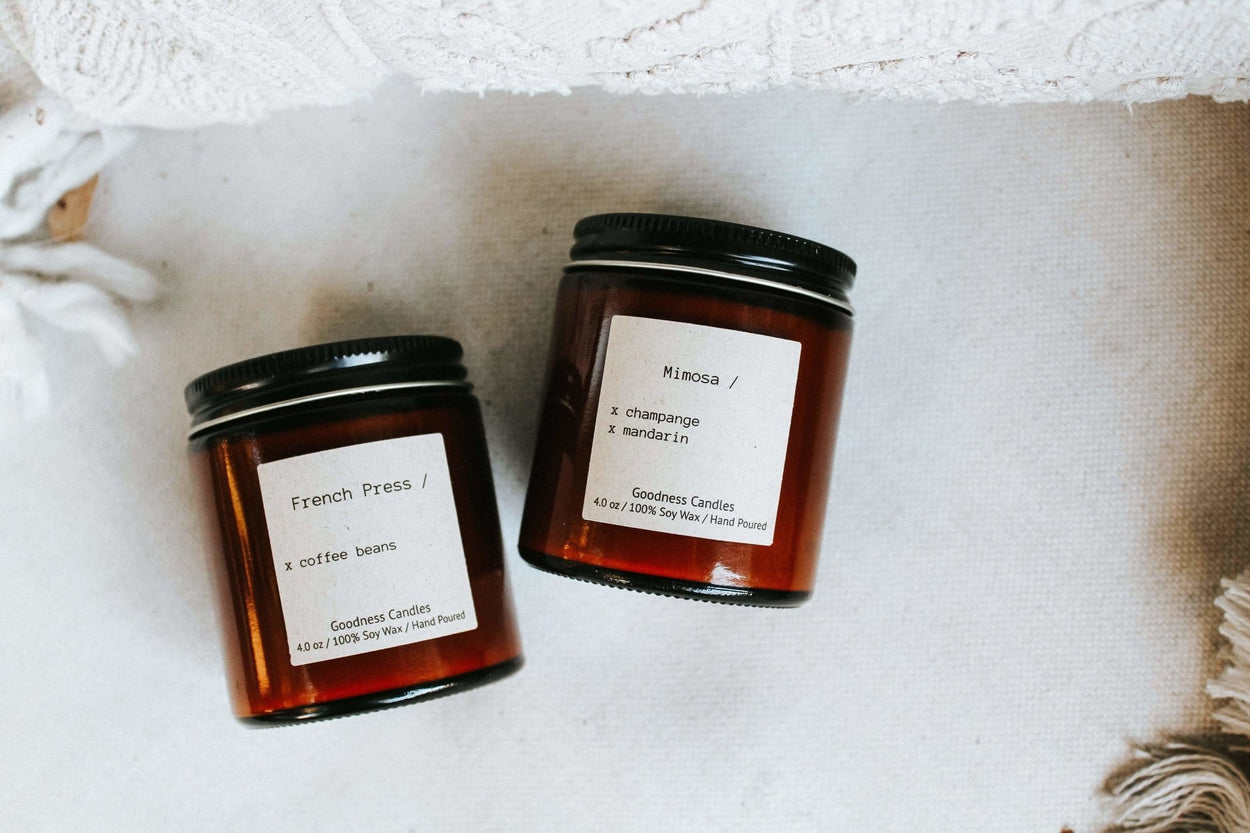 Goodness Candles
Mini Brunch Collection
Who doesn't love Brunch? Pair our French Press and Mimosa candles for setting the perfect brunch mood. Gift this set to one of your best friends or keep them all to yourself! 
French Press: 
Start your mornings off right with the aroma of freshly ground coffee beans with a hint of cream and sugar. This fragrance will wake you up and bring you back to your favorite neighborhood coffee shop. 
Mimosa:
Cheers to the weekend! Our mimosa fragrance is a citrusy blend of freshly squeezed mandarin orange and bubbly champagne. 
Made with 100% soy wax for an eco-friendly burn. 100% cotton, lead-free wicks with premium fragrance oils. Our candles are vegan, cruelty-free and phthalate-free.