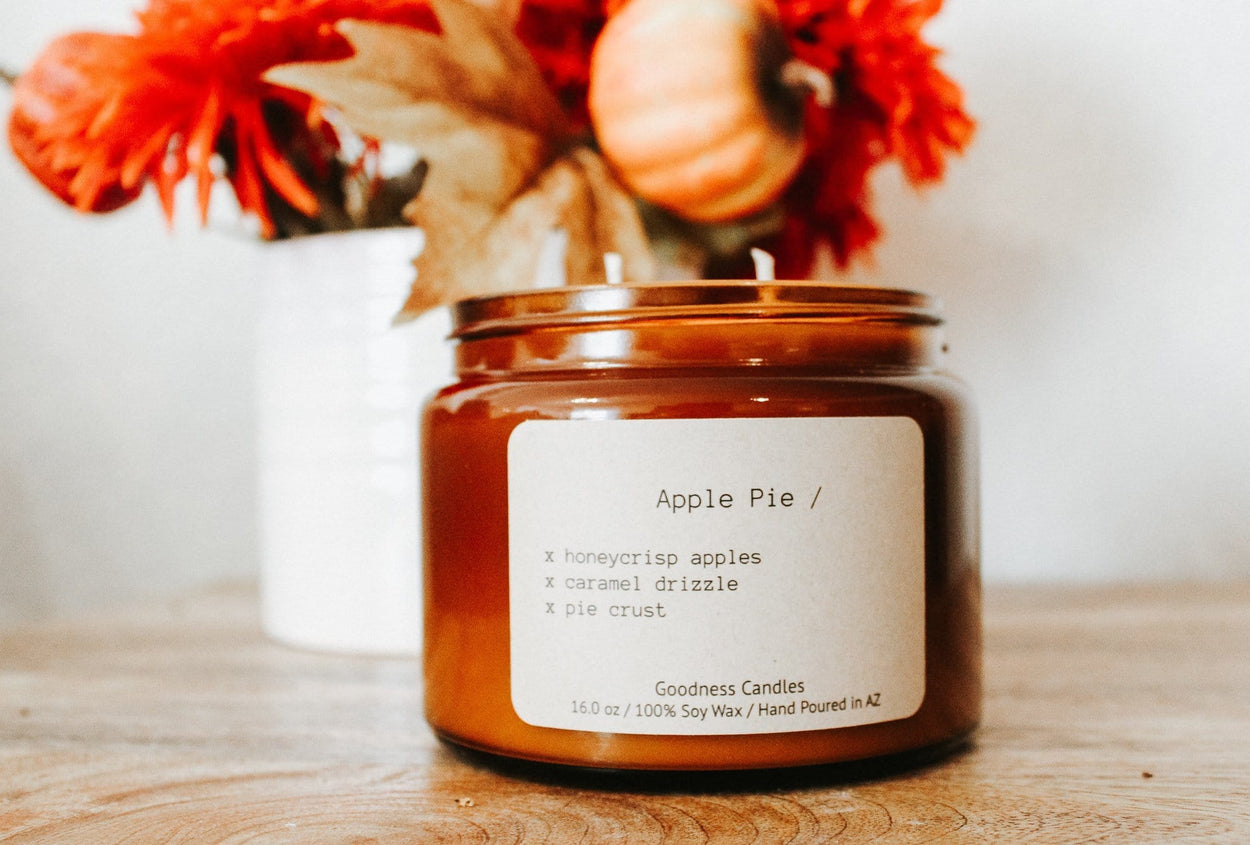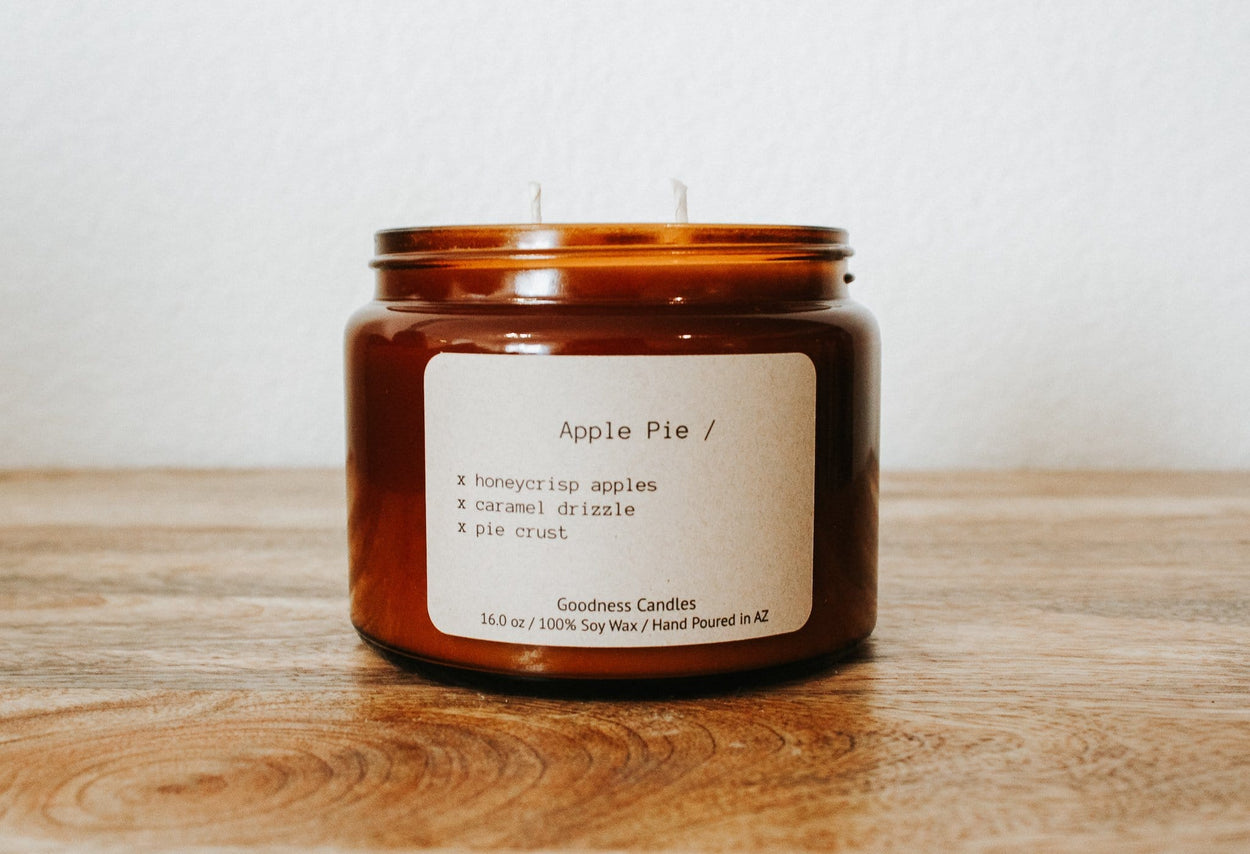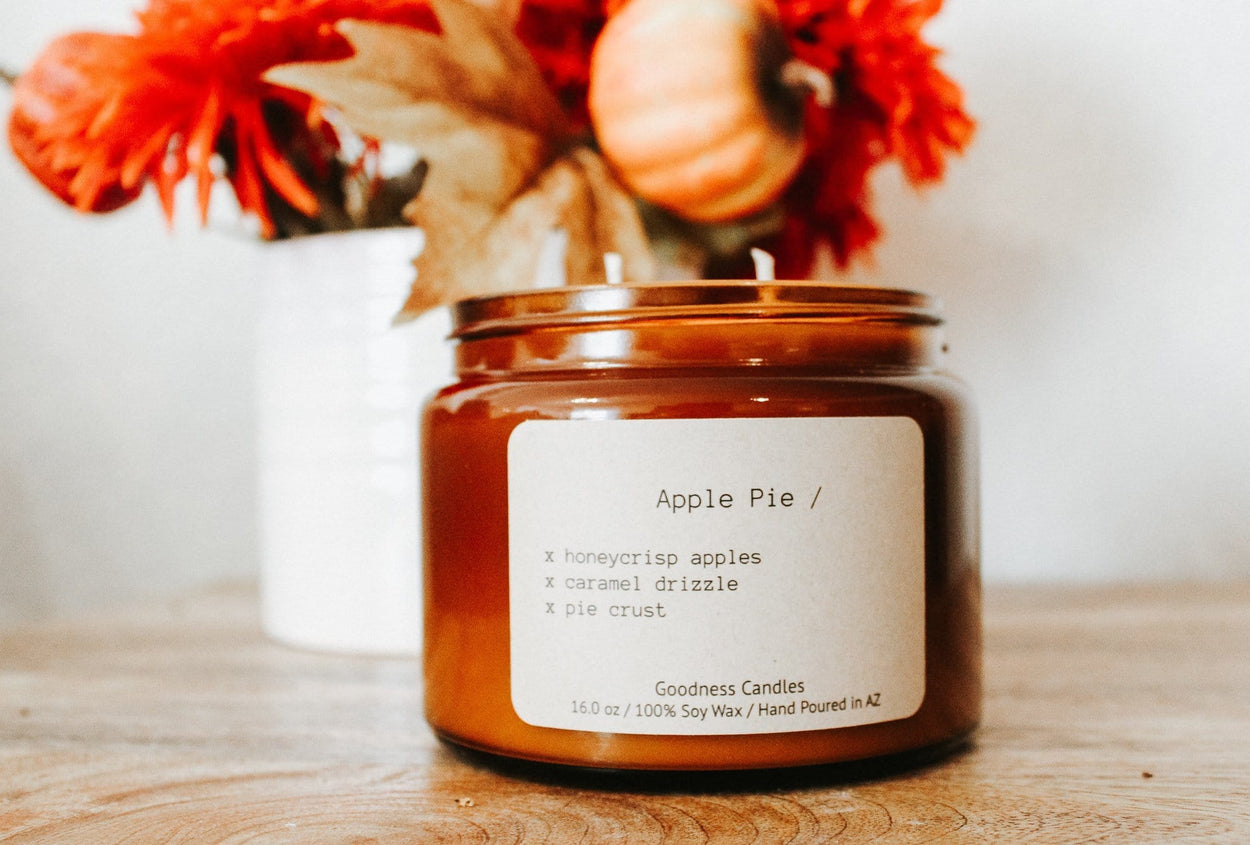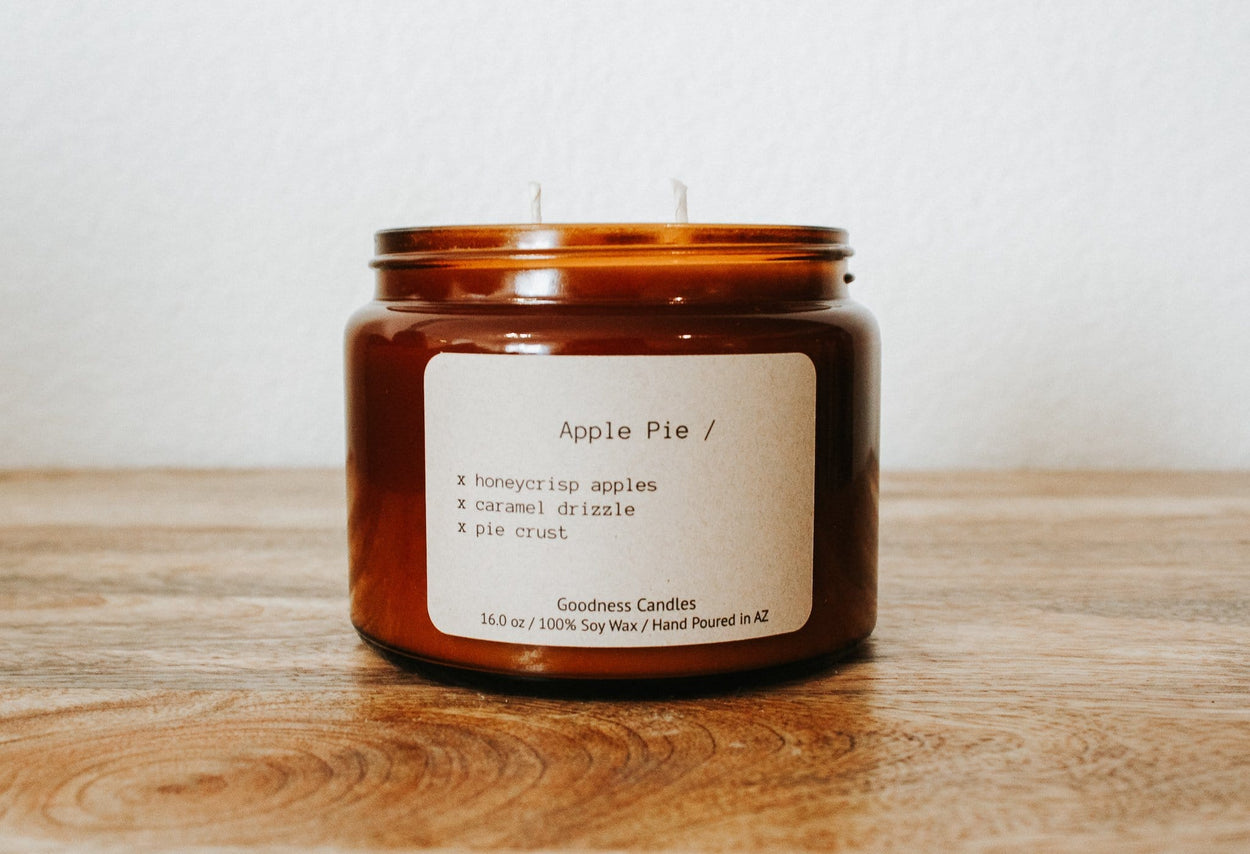 Goodness Candles
Apple Pie 16oz
Can't get enough of Fall scents? Order Apple Pie in our new 16 oz jar.
Our Apple Pie fragrance is so mouthwatering, you can almost taste the crumbling homemade pie crust and freshly baked Honeycrisp apples. This classic Fall candle is also topped off with caramel drizzle and hints of cinnamon. 
Made with 100% soy wax for an eco-friendly burn. 100% cotton lead-free wicks with premium fragrance oils. Our candles are vegan, cruelty-free, and phthalate-free. 
Dimensions 
Jar Volume 16 oz 
Height
3.3 inches
Outside Diameter
4.2 inches