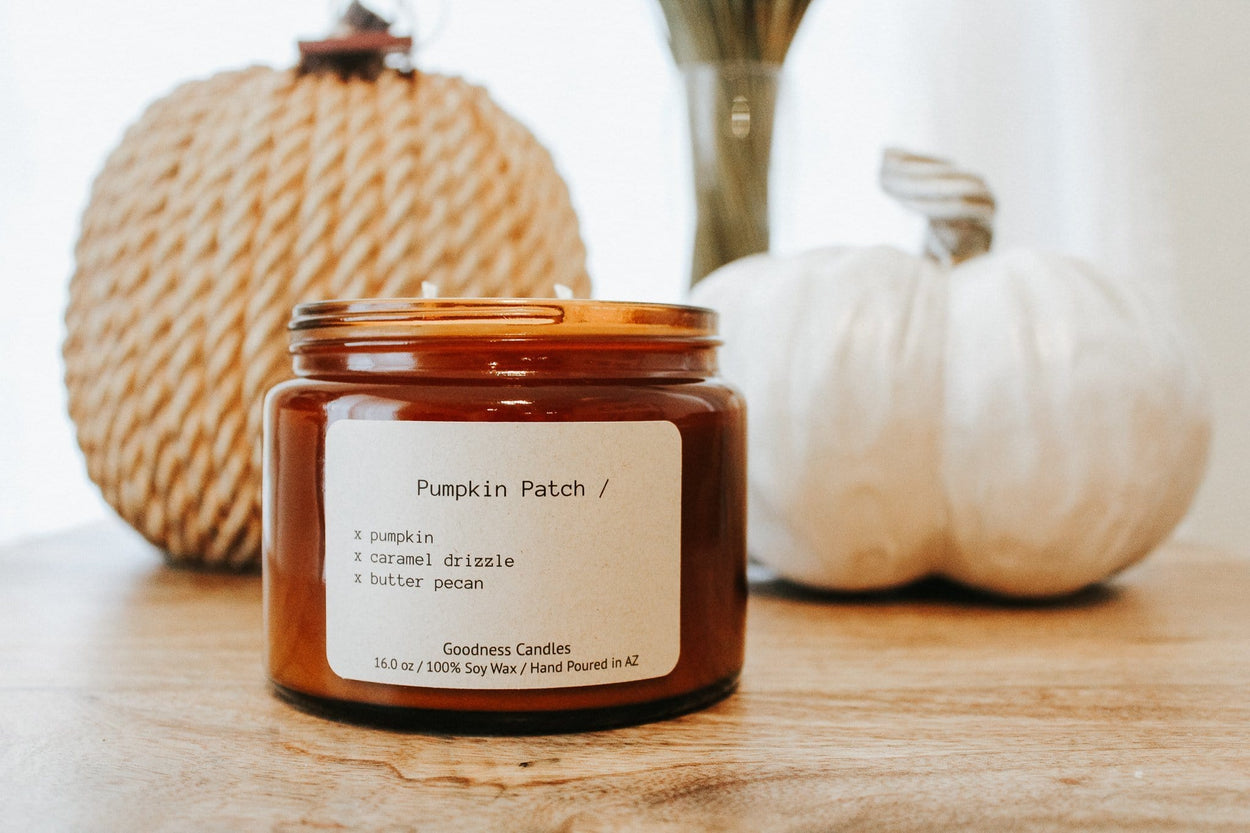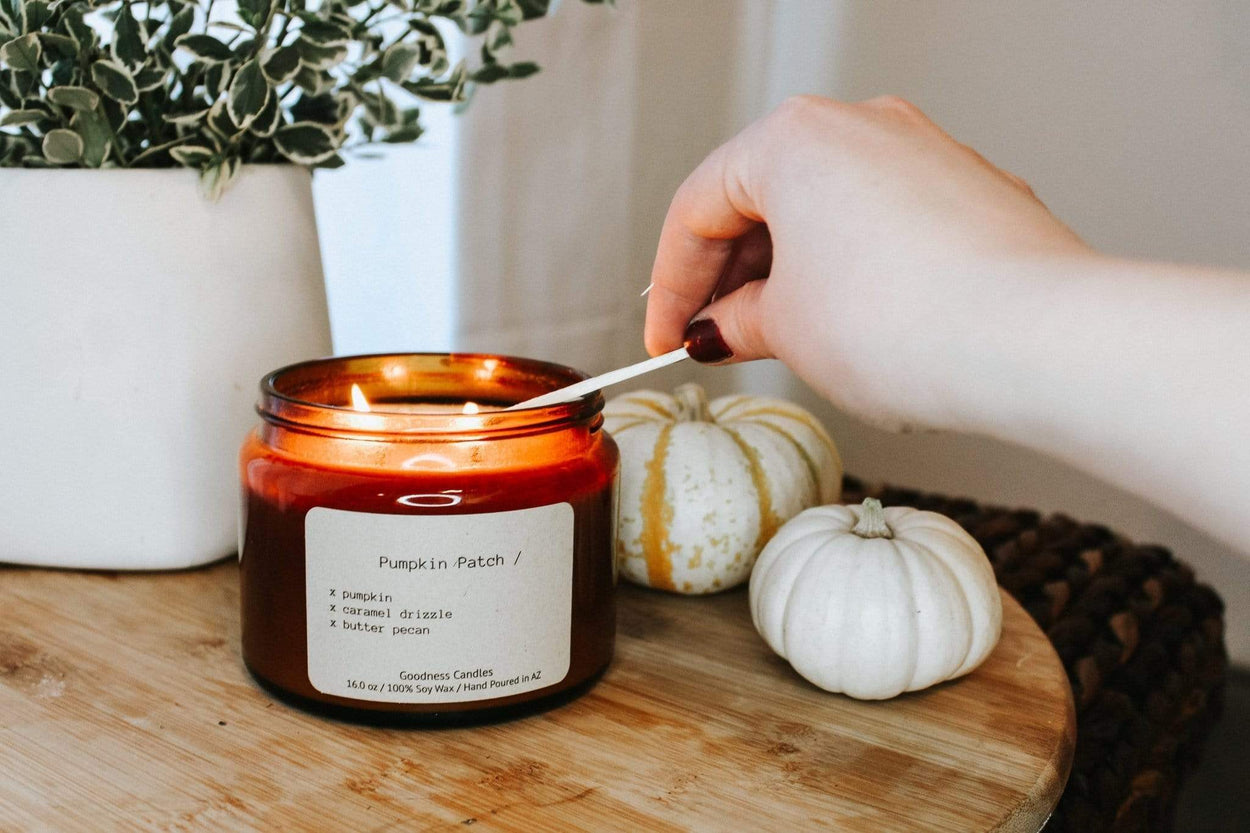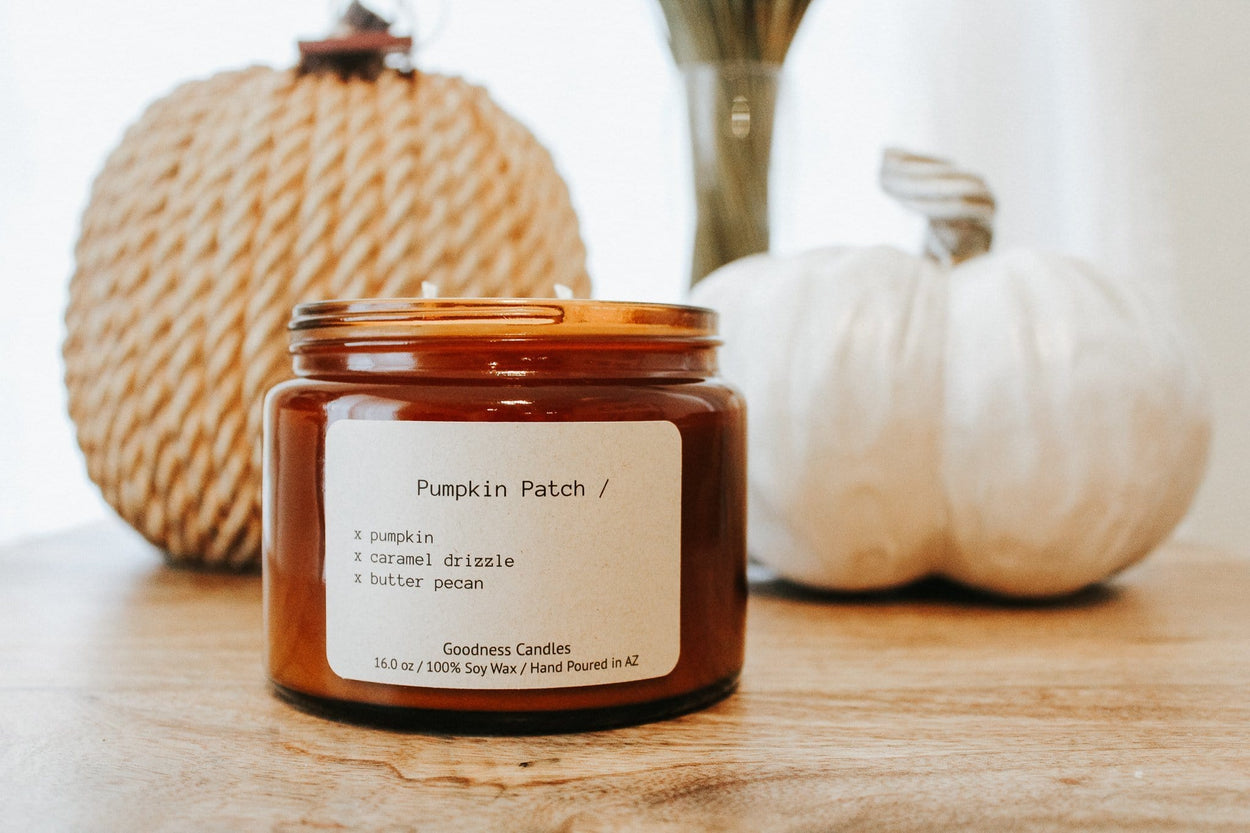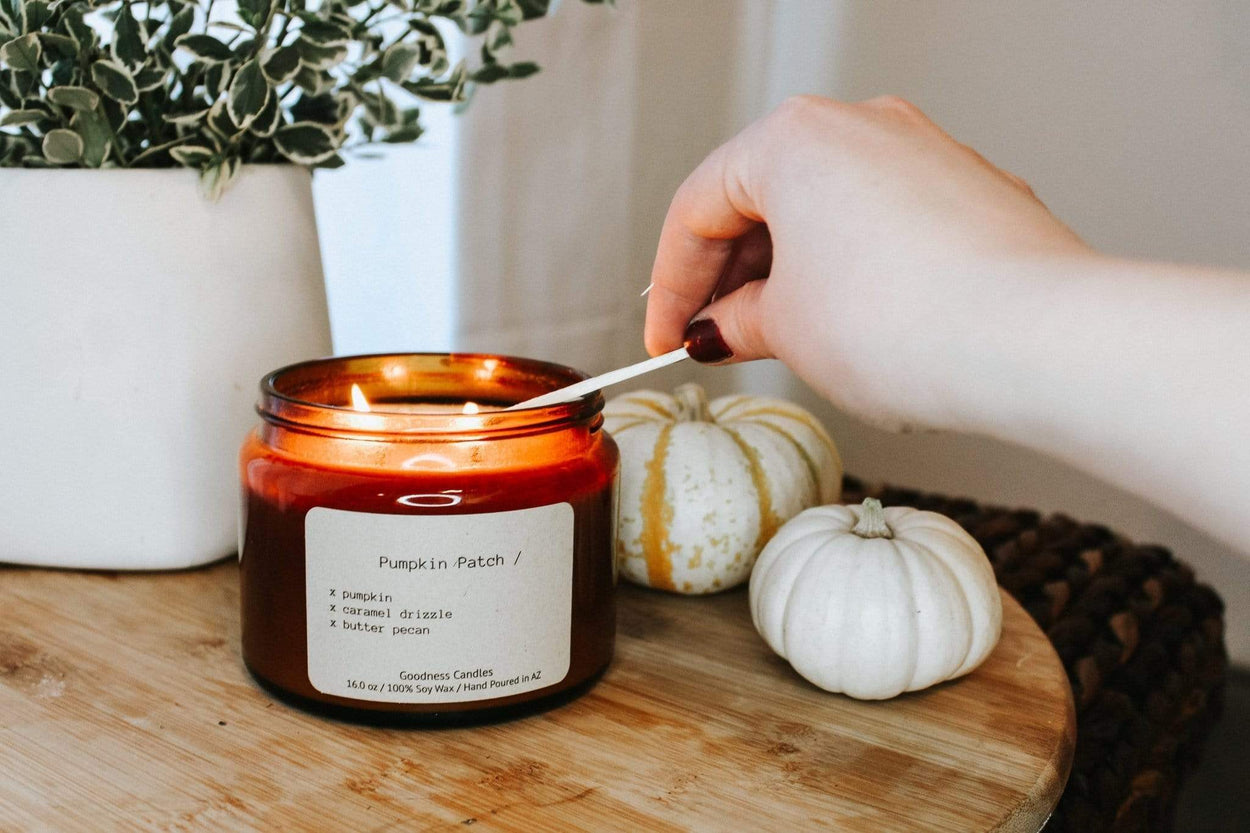 Goodness Candles
Pumpkin Patch 16oz
Can't get enough of Fall scents? Order Pumpkin Patch in our new 16 oz jar.
Pumpkin Patch is the perfect blend of caramel drizzle and sweet pumpkin, topped with underlying notes of butter pecan. 
Made with 100% soy wax for an eco-friendly burn. 100% cotton lead-free wicks with premium fragrance oils. Our candles are vegan, cruelty-free, and phthalate-free. 
This fragrance is also a certified "clean scent", meaning it is free from carcinogens, reproductive toxins, and other potentially hazardous chemicals often found in fragrance oils. 
We expect to ship your order by 9/28 at the latest. If order is not available by 9/28, your order will be refunded.
Dimensions 
Jar Volume 16 oz 
Height
3.3 inches
Outside Diameter
4.2 inches