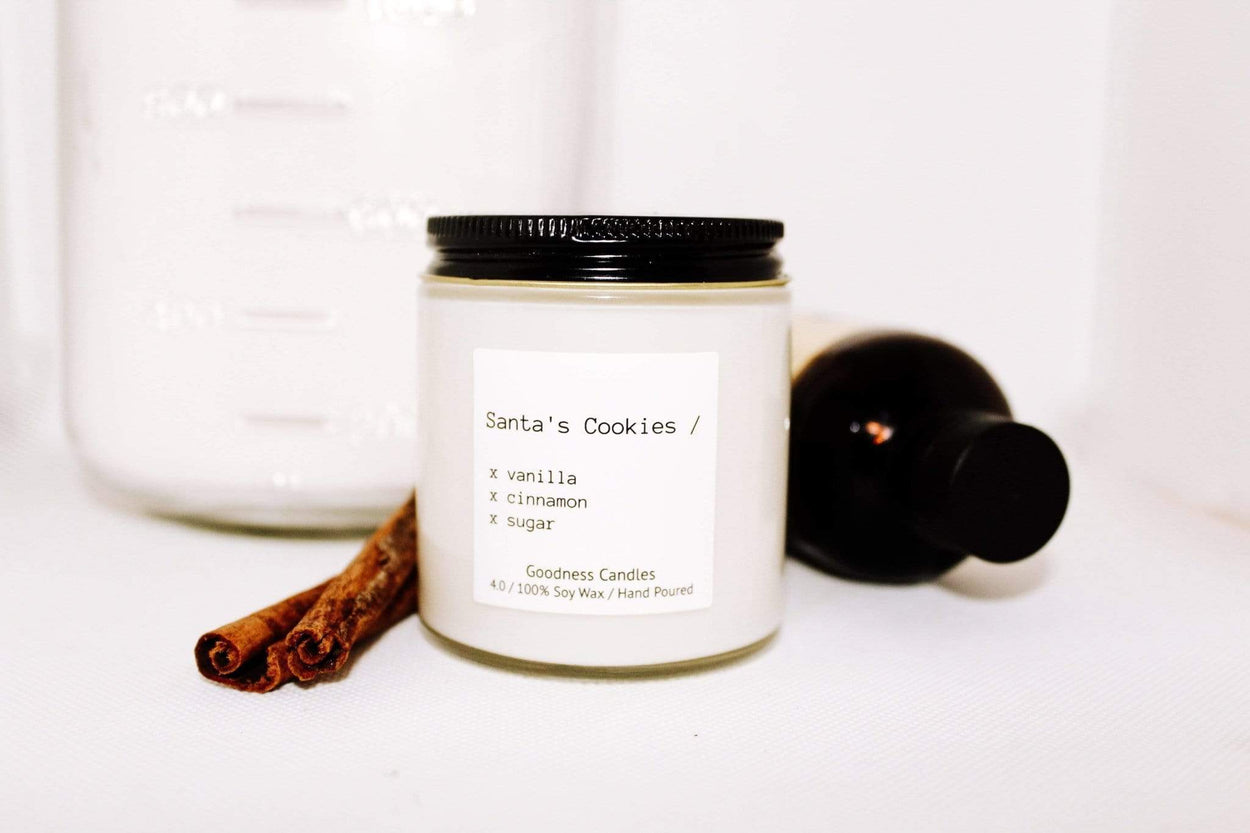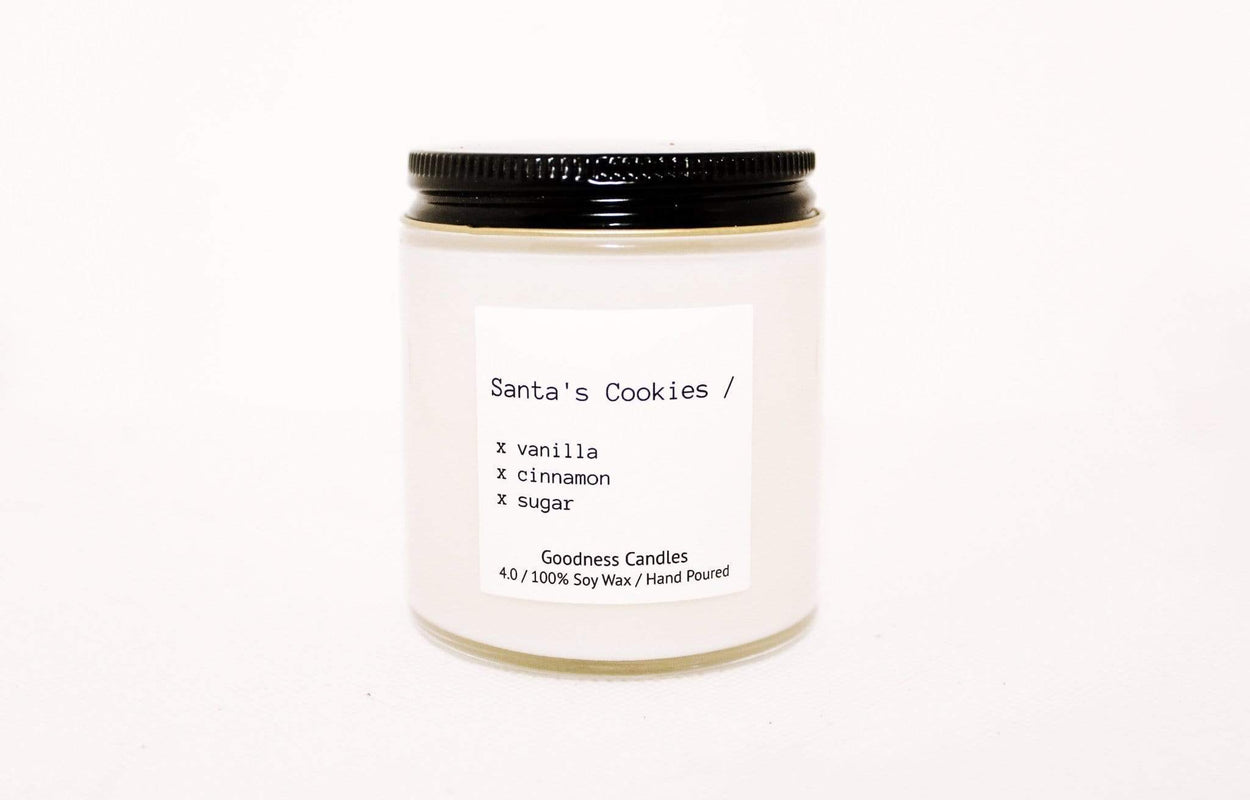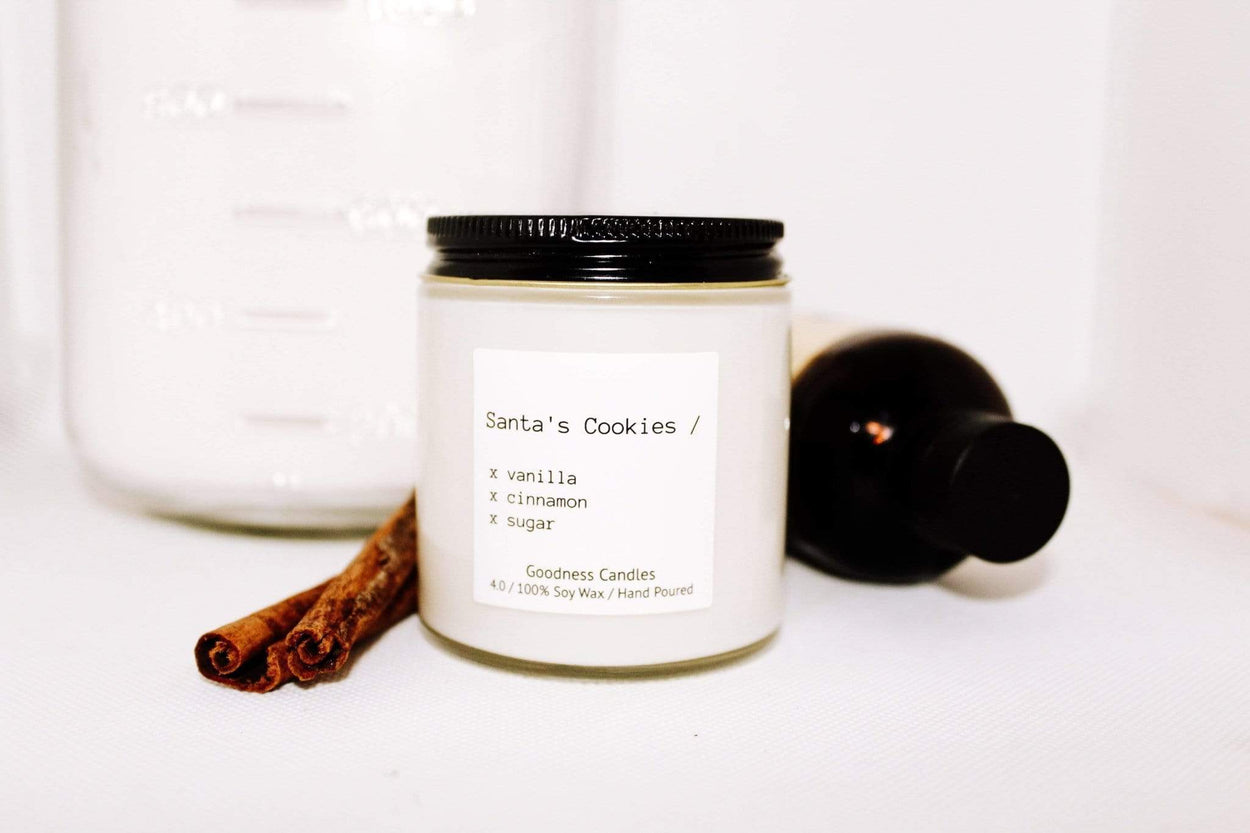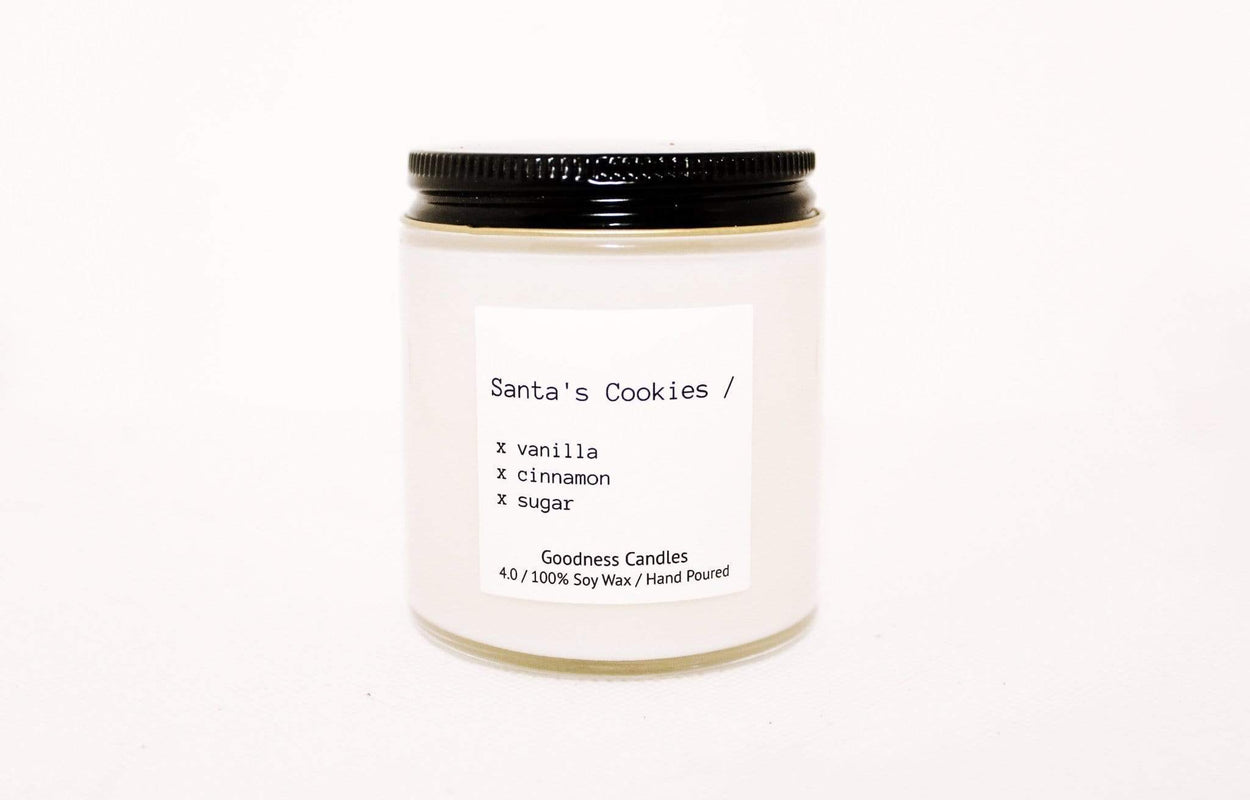 Goodness Candles
Santa's Cookies 4oz
To avoid any mishaps, let this candle be your guide. You can fill the room with the smell of freshly baked vanilla cinnamon cookies with no need to preheat the oven. 

Made with 100% soy wax for an eco-friendly burn. 100% cotton, lead-free wicks with premium fragrance oils. Our candles are vegan, cruelty-free and phthalate-free. 
 This scent is also a "clean" fragrance, meaning it contains no phthalates, carcinogens, reproductive toxins, or other harmful chemicals often found in fragrances. 
Dimensions 
Jar Volume 4oz 
Height 2.69 inches 
Outside Diameter 2.44 inches
Circumference 7.5 inches