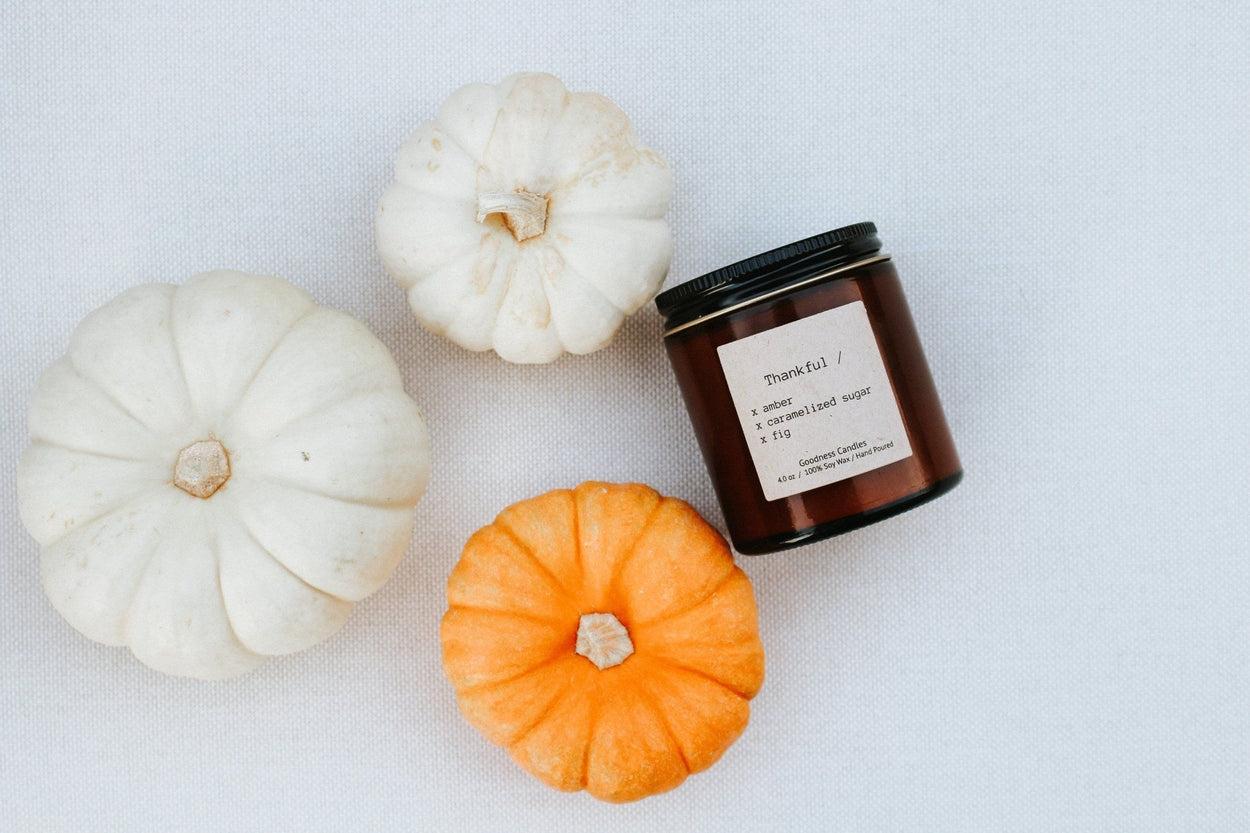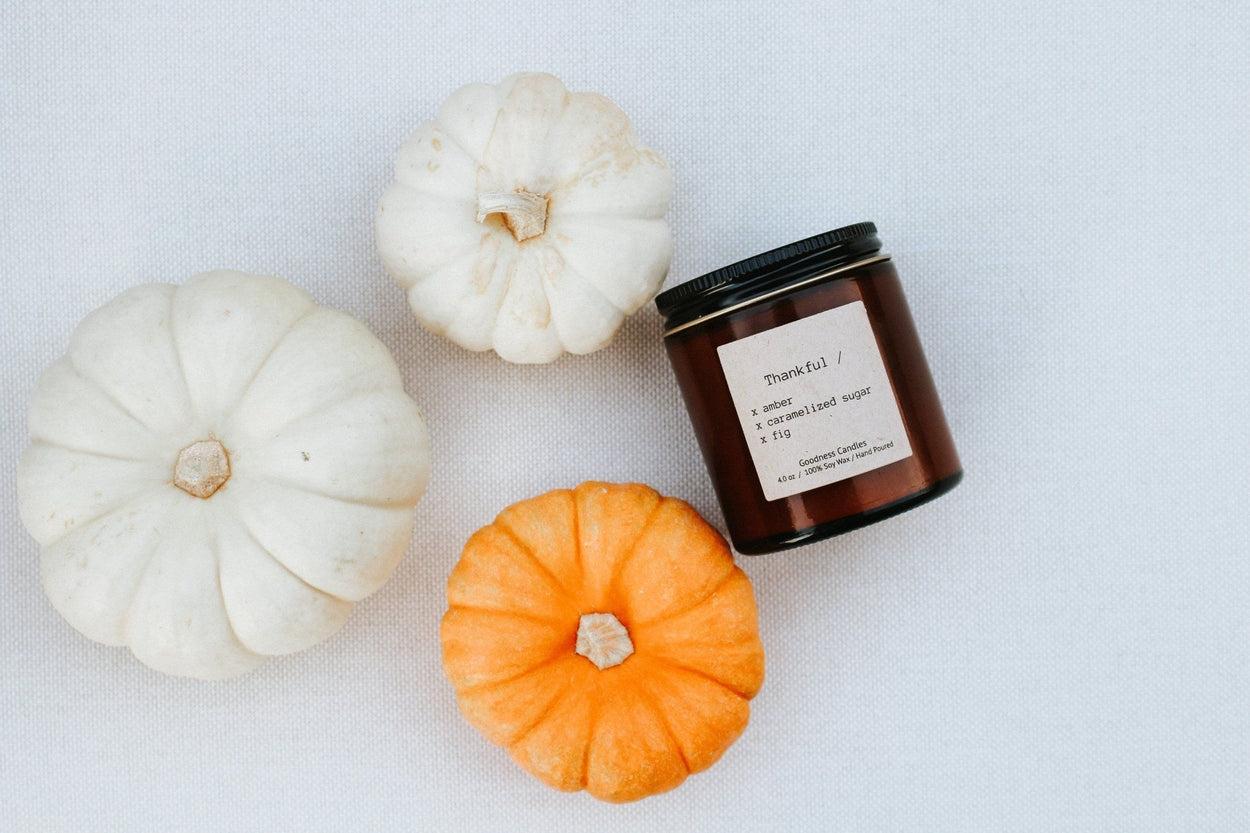 Goodness Candles
Thankful 4oz
We're thankful for you this holiday season, which is why we came out with our third Fall scent!
"Thankful" is a smooth blend of musky amber mixed with the smooth aroma of caramelized sugar, topped off with notes of ripe fig. This scent smells like it will melt in your mouth. 
This scent is only available for a limited time.