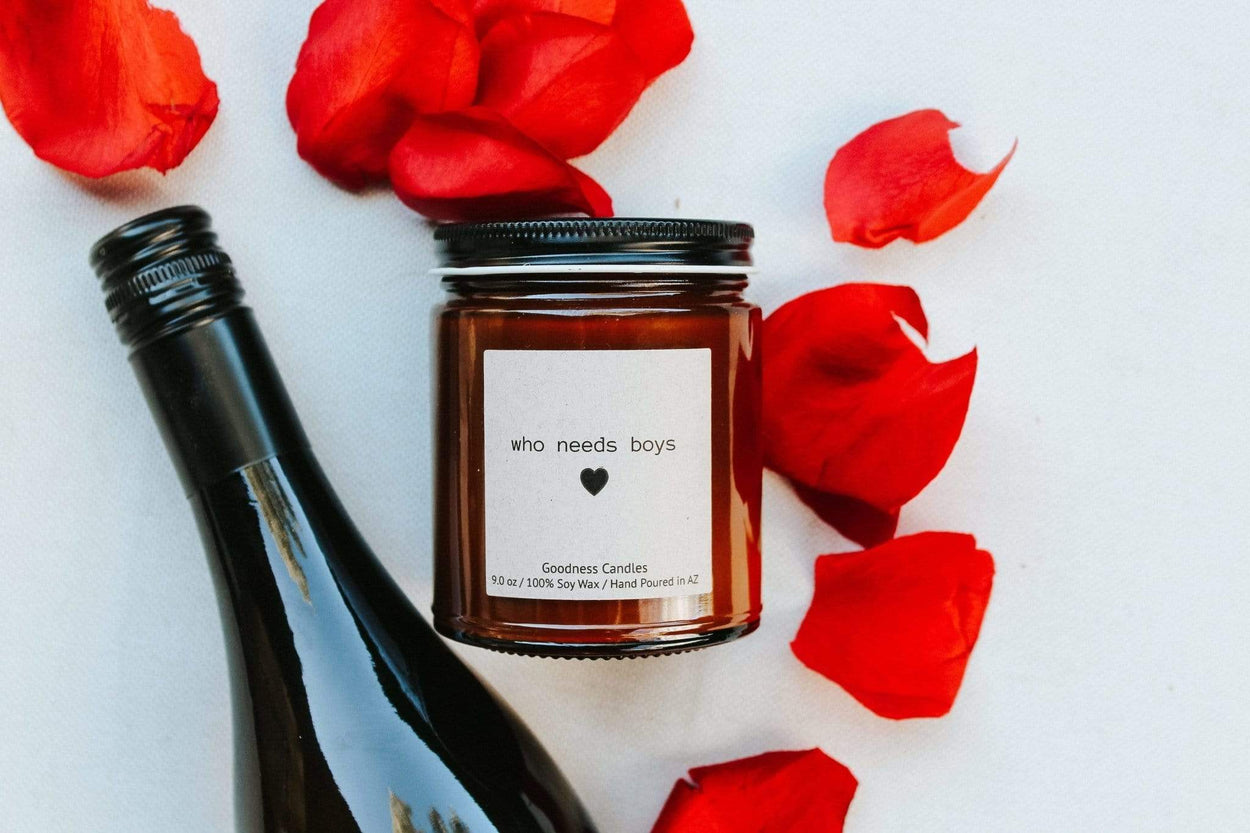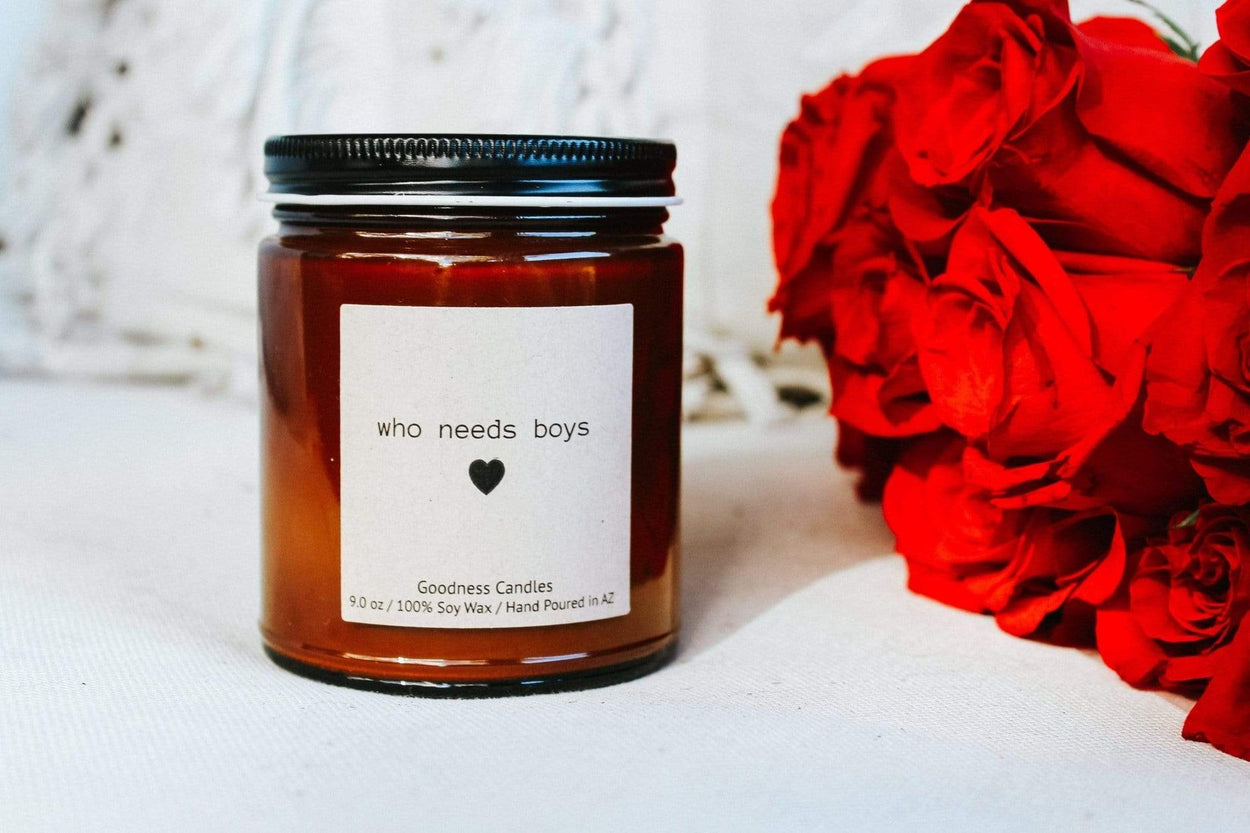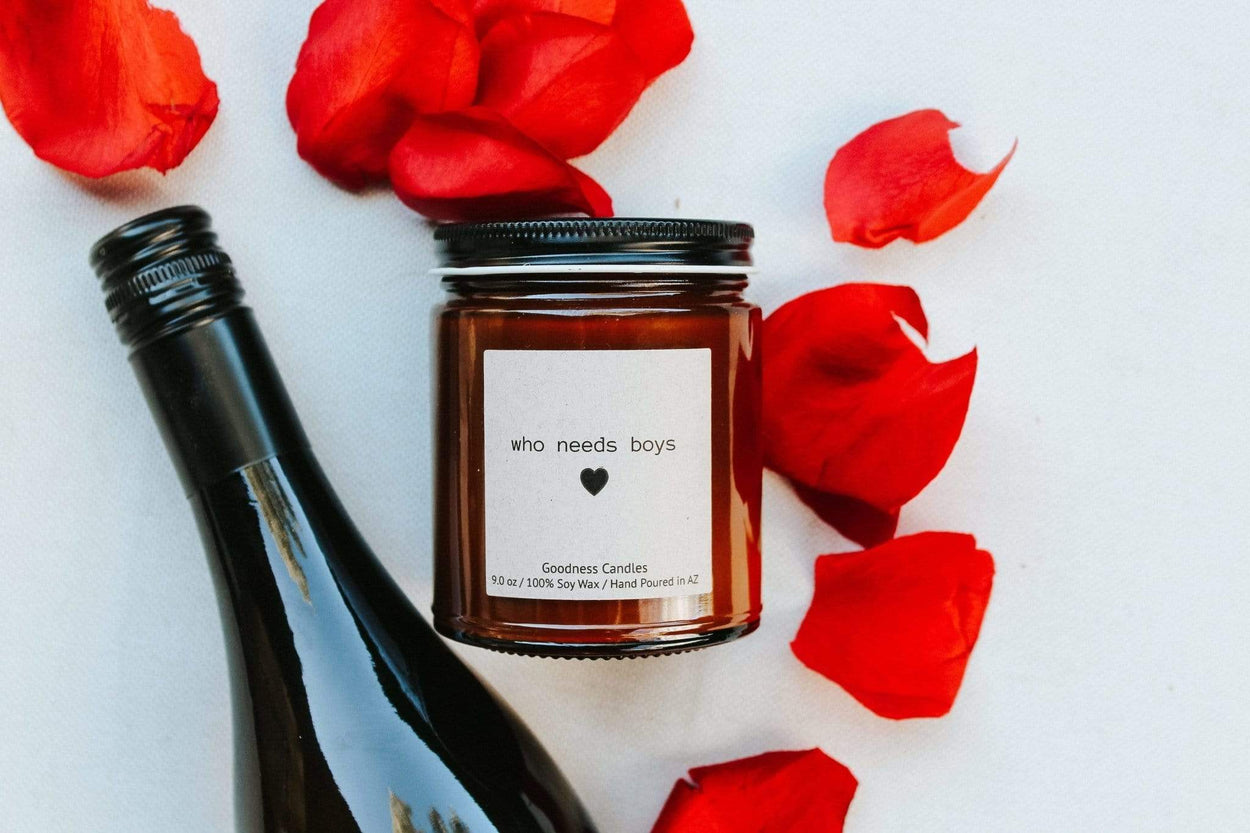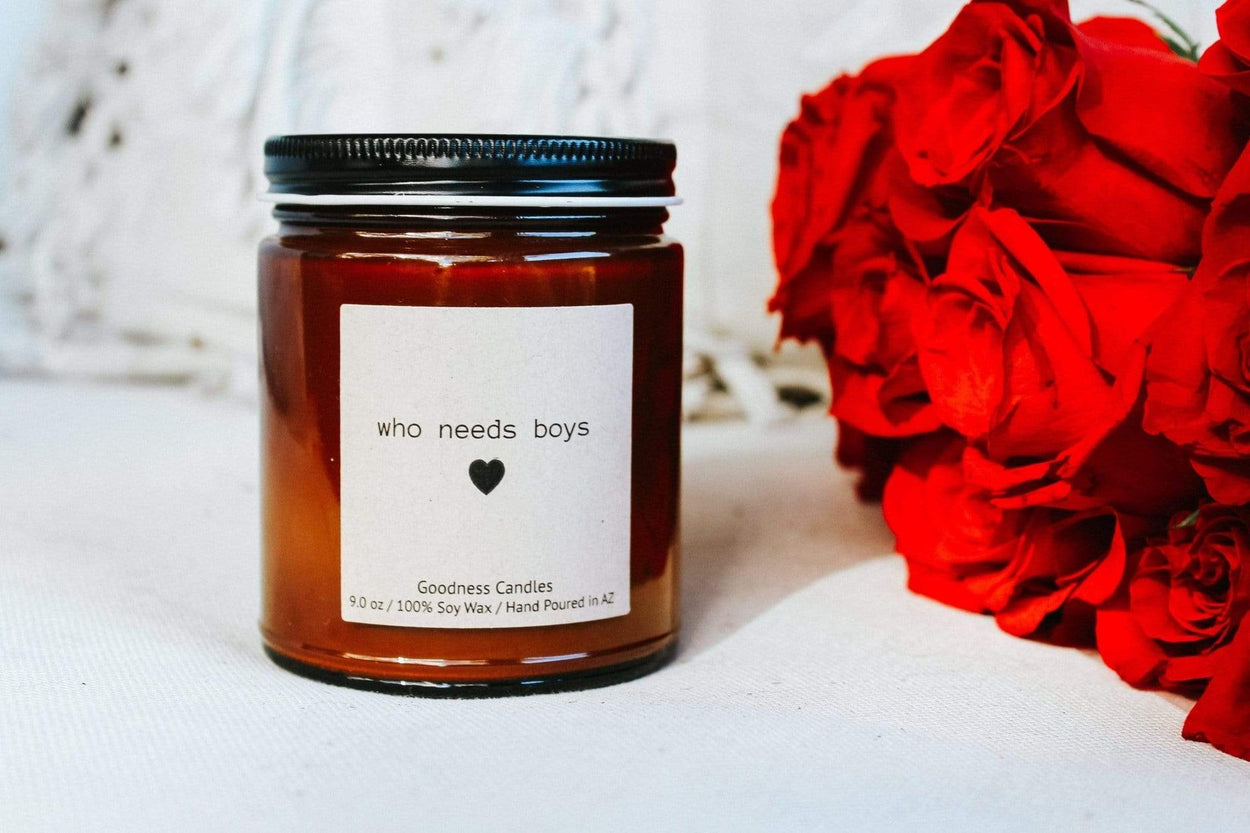 Goodness Candles
"who needs boys" 9oz
This Valentine's Day, let's celebrate the girls in our lives. "who needs boys" is a limited edition Goodness candle that you can gift for Galentines/Valentines Day OR keep it all to yourself.
Available in the following scents:
Five O'Clock Shadow: Oak-moss & Amber
Tart: Citrus, Agave & White Currant 
Love Struck: Magnolia, Peony, & Green-tea Lemongrass
*Please note this is a true 9 oz jar with approximately 8 oz of wax. 
Dimensions
Jar Volume: 9 oz
Height: 3.56 inches 
Outside Diameter: 2.81 Inches 
Circumference: 9 inches
Burn Time: 40-50 hours
* Keep your wicks trimmed to ~1/4 inch. The shorter the wick, the longer the candle will last